NATO bombards Tripoli as UN calls to halt violence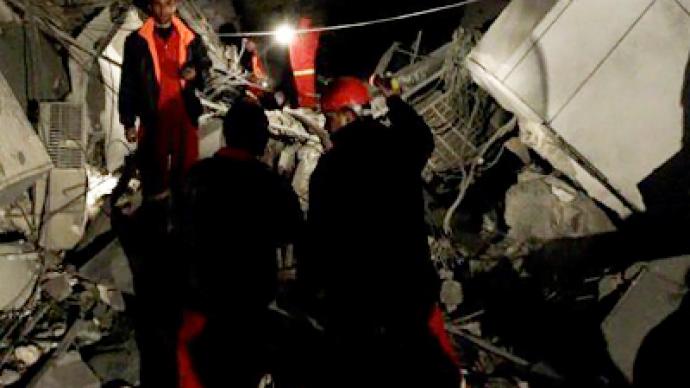 The Libyan capital Tripoli has been hit by another heavy bombardment. Reports suggest numerous airstrikes were carried out by NATO fighter jets early on Tuesday. The UN humanitarian chief has called for a pause in hostilities, from all sides.
According to witnesses, eight airstrikes were carried out by NATO forces within a period of about three hours, which is unusually intense, Al Jazeera informed. Blasts were also heard in Muammar Gaddafi's compound. The country's authorities announced on Tuesday that four children were wounded by flying glass as a result of the NATO strikes. They added that two of the children were seriously hurt and are in intensive care in hospital.  NATO Secretary General Anders Fogh Rasmussen announced on Monday that the military campaign alone will not solve the conflict in Libya. "We will keep up the military pressure, and in parallel, I think we should step up the political pressure to further isolate the Gaddafi regime and support the Libyan opposition," he said. The NATO chief announced earlier that time was running out for Muammar Gaddafi as he is becoming more and more isolated.   According to the United Nations, as of early May, over 710,000 people have fled Libya escaping the violence since the anti-Gaddafi protests started in the country. On Monday, the organization's humanitarian chief Valerie Amos called on all sides of the conflict to take a pause in hostilities to allow food, water and medical supplies to be delivered to the country's population, the Associated Press reported. Amos cited reports of widespread food shortages, which "paralyze" life in Libya.
You can share this story on social media: