Danes count mounting cost of Libyan involvement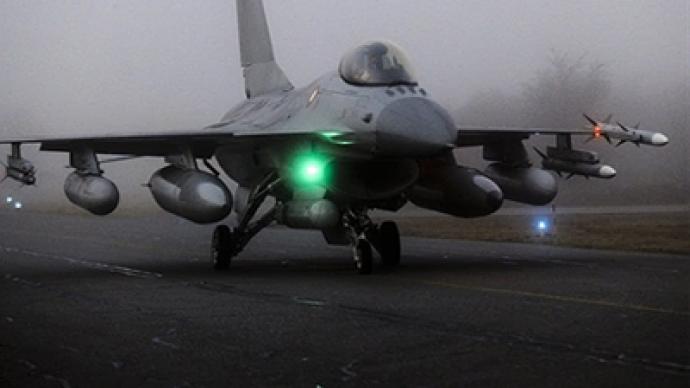 Despite almost daily bombing runs, coalition jets have been unable to break Gaddafi's siege of Misrata's port-city in Libya. In this drawn-out conflict, some NATO nations are starting to find it hard to justify the war bill.
For those who joined the aerial fight in Libya, the cost of the campaign is quickly taking off. Denmark's one of just six NATO members conducting air strikes to enforce the no-fly zone. Its six F16 fighter planes are racking up a hefty bill of $13.5 million a month."We were anticipating a number that was considerably lower than that. We aren't that many nations that are using fighter planes. Let's take the US for example: they're using drones, they did have tomahawk missiles, but they don't have any fighter planes involved. So that means the British, the French and also the Danish have actually had many more sorties than we were perhaps anticipating," says Michael Aastrup Jensen, an MP and the Spokesman for Liberal Party Foreign Affairs.Denmark dropped 126 precision bombs in the first fortnight of the campaign. Each one costs on average $50,000. On top of that, there is $1.6 million a month to station the jets in Sicily along with 130 personnel.At this rate, Denmark's annual cost will be $170 million, which comes to four per cent of its defense budget.The Danish Air Force refuses to comment on the money, saying it is too political a topic. But parliament says it can afford it. Nevertheless, it is disappointed others are not putting their money where their mouths are."Well, I think there are quite a few people who are actually disappointed with the Obama administration. Because President Obama said he wanted to promote human rights and there is a violation of human rights in Libya right now," says MP Michael Aastrup Jensen.Meanwhile, the coalition's interference into the conflict in the North African country has provoked protests in front of the American embassy in Denmark. It is not just the conflict people are protesting against, though. They are angry at Denmark's willingness to follow the US into battle."They do this because some people say they have an inferiority complex and they follow Big Daddy and now the US and France want this war against Gaddafi, so they go along; we're a junior partner," says author and journalist  Ron Ridenour.The Danish Parliament was unanimous in backing a bombing campaign in Libya, the first time ever on military action. But since then, cracks have appeared, with the far-left Red-Green Alliance withdrawing its support.It says NATO has gone beyond its mandate by taking sides in a civil war. Now the party fears Denmark could follow suit again, with a ground offensive looming."I think, it's likely because the prime minister wants to be seen as a strong man. He's pressured, there's an upcoming election; and it's the policy of the current government to be as close to the US as possible," says Nikolaj Villumsen, Red-Green Alliance executive member.At the moment, the Government's against sending ground forces. Six F16-s are already costing the same as Denmark's troop deployment in Afghanistan, and they have been there for ten years.But as Afghanistan, Kosovo, and Iraq all showed: when push comes to shove, the country is more than willing to join America, whatever the cost.
You can share this story on social media: