Libyan cabinet minister shot dead in hometown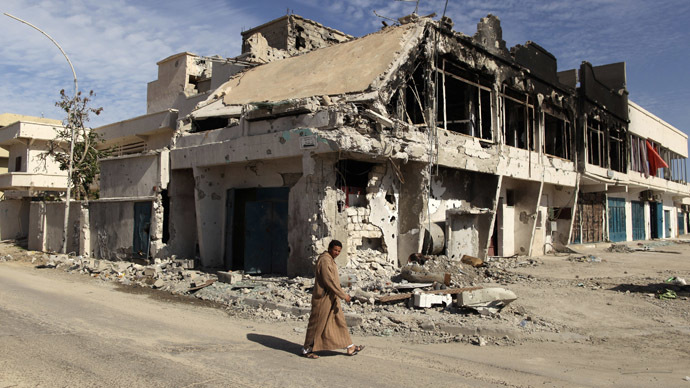 Libya's deputy industry minister has been killed while visiting his hometown of Sirte, situated to the east of the capital, Tripoli. It's the first killing of a member of Libya's transitional government.
"They opened fire from another car while he was driving, he was shot multiple times," an official told Reuters on conditions of anonymity. "Later, they found explosives attached to his car. The theory is, the bomb failed, so they shot him instead."
"Hassan Al-Droui was killed by unknown attackers overnight, during a visit to his native city of Sirte," a security official also told the AFP news agency.
Al-Droui was an ex-member of the National Transitional Council, the political arm of the 2011 uprising.
The location of his assassination, the town of Sirte, was where the final battle in Libya's civil war panned out. In the fighting, the former country's leader, Muammar Gaddafi, was captured and killed.
Since then, Libya has experienced a harsh situation in its ongoing lawlessness.
The same day as Minister Hassan Al-Droui was killed, at least 15 died in clashes between rival tribesmen in the country's south, in the city of Sabha. This violence marks the deadliest point since the tribes agreed on a ceasefire about two years ago.
And it hasn't been a long time since the last major surge of violence in the war-torn country.
In November, clashes between the Libyan army and Islamist militia killed up to fourteen people and injured dozens in the eastern city of Benghazi, said the Libyan Ministry of Health. The country's armed forces have been fighting to control the influence of Ansar al-Sharia, a hardline Islamist group, which the US designated a terrorist organization last week.
Throughout the year, insurgents and various militia groups also targeted ministries in Tripoli, and even besieged the Foreign Ministry and the Justice Ministry back in May, challenging the government and demanding the resignations of Gaddafi loyalists.
You can share this story on social media: