Russian Gaddafi groupie girl triggers attack on embassy in Libya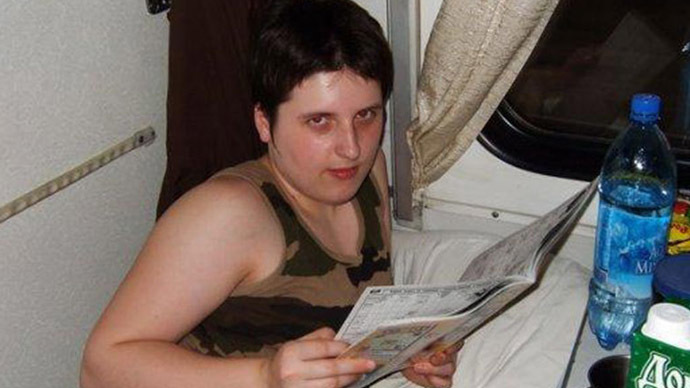 Diplomats in Libya have confirmed a Russian woman sparked an attack on her country's embassy in Tripoli. A former weight lifter, she had been in Libya since 2011 after heading there to fight on the side of Muammar Gaddafi in the civil war.
Russian officials say the alleged killing of a Libyan Air Force pilot and his mother by 24-year-old Ekaterina Ustyuzhaninova triggered the embassy
attack
. Diplomatic staff and their families have now left the country for their own safety.
While in Libya Ekaterina Uztyuzhaninova gained notoriety as a political activist. Using the pen name Katya Cyaegha she became one of the most vocal and passionate members of the online community supporting Col. Gaddafi. 
Ustyuzhaninova is known to have been an accomplished weight lifter and won a number of competitions in Russia and participated in several international events.
"She is not a bad person, but she wasn't completely stable since some tragic events in her life," Dmitry Ershov, who met her when he was looking for people to work as journalists in wartime Libya. He told Life News. "She wanted to go to Libya, but not for journalistic work. She supported the image of Muammar Gaddafi. Not his regime, but his image."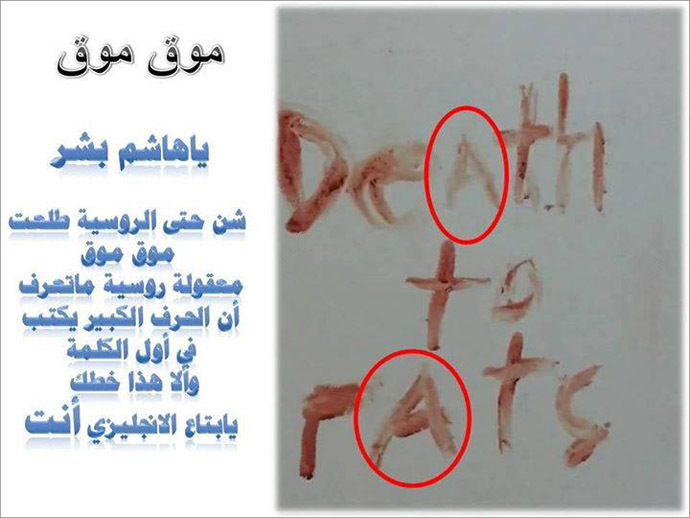 At the peak of the Libyan conflict, 'Cyaegha' raised money to fund her one-woman expeditionary force. She travelled to Libya through Tunisia, saying that her goal was "to help Gaddafi or die for him".

She managed to publish a number of reports of her exploits in Tripoli, which by that time was taken by the 'rats' – the derogatory name she used for the opposition forces. The messages were full of disdain for Gaddafi's enemies and showed Cyaegha's disregard for her personal safety.
"Some guy threatened me with an assault rifle and even shot in the ground next to my feet. But when he saw that I'm not afraid and have a knife, he ran away with his ass forward," one of her first reports said.
"Cthulhian brain-f*ckedness beats Arab effrontery," it added in a reference to Cyaegha's nickname, which is borrowed from a deity feathered in horror fiction of Cthulhu Mythos.
The self declared mercenary fell on hard times after the fall of Gaddafi. His supporters had to do a whip round to pay her $2000 hotel bill, and buy her an air ticket home. She was reportedly kept 'under house arrest' at the Russian embassy at the time out of fear of being thrown to a debtor's prison.
It's not clear what she did since then or whether she did return to her home city of Novosibirsk, as some online reports claimed, or stayed in Libya. One of her friends in the pro-Gaddafi community says she received an e-mail from Cyaegha about a week ago, which seems to show that she was preparing for some drastic action.
"I know I will die in combat," the message says. "There's nothing bad about it. There is no heaven, life is short and the only sense a person may give to it is if some god or demon chooses to use him. And will then throw away like a used condom."
"This is war, and people get killed at war. I hope I'll manage to give the rats as much sh*t as my body and mind can do," the text goes.
Cyaegha's supposed letter says that her 2011 pro-Gaddafi activism was "something more mystical than just reposting news".
"It is still alive. It is calling us back. But if I start telling you, you will think I am totally out of my mind."
You can share this story on social media: