Taking a liberty: Iconic statue hijacked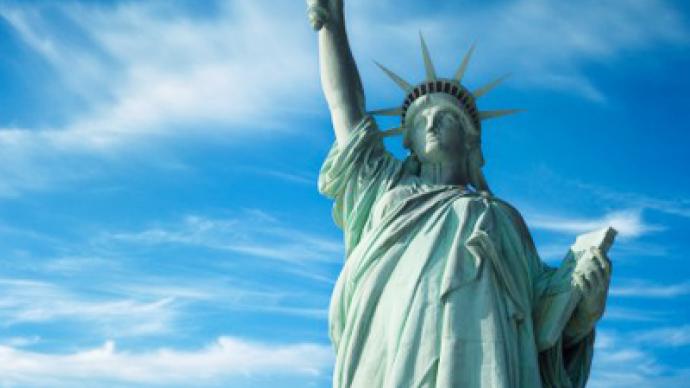 A replica of New York's most famous landmark has been stolen by two men - in Russia's Siberia, that is. The thieves made away with a seven-foot copy of the statue used to attract customers to a pizzeria in the city of Novosibirsk.
­Police were able to apprehend the two miscreants after watching CCTV footage that gave them a clear view of the men's mug shots.

The pair came to the restaurant, aptly called "New York Pizza", at night, ordered a pizza, and apparently got drunk. It was when they went outside for a smoke that they hit upon the idea of making away with the 110-pound replica of the New York landmark, which stood right at the entrance door. Staff didn't see them pick up the statue as their view was blocked by a brick wall.   
The restaurant's owner now estimates his losses at 90,000 roubles. The statue, which was found in a nearby alley, lost its head and its torch-bearing arm. It remains a mystery what gave the pair the idea of hijacking the icon. What is all too clear is that they had had a few shots too many.