Bomb found in forbidden city in Urals turns out hoax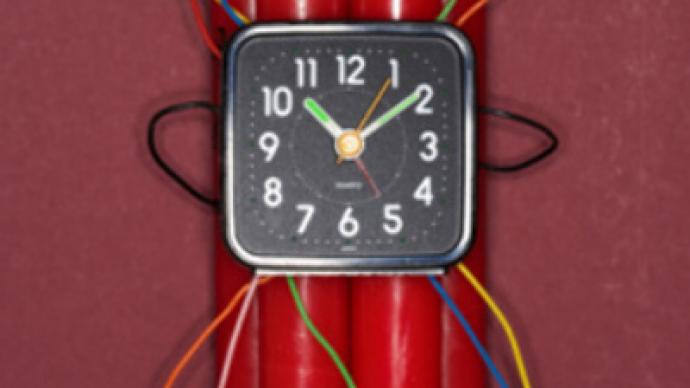 A wired device with a timing mechanism that has been found in a medical support center in the closed town of Lesnoy - where nuclear explosives are assembled - turned out to be a sham, informs TASS news agency.
Earlier on it was reported that sniffer dogs had confirmed the mechanism contained explosives. Furthermore, a note left with the bomb said it was dangerous to come close, not just to the bomb, but to the whole building.
As a result, a school and two nearby accommodation units were evacuated. Local police set up a perimeter of 200 meters around the mined building and bomb disposal experts arrived at the site.
On top of all this, all vital points of the city were taken under constant protection by 350 policemen and FSB agents.
The bogus device was destroyed with due precaution by a robot-mounted water gun.
Inside the wired package, two anonymous letters were found, signed by "not indifferent citizens of Lesnoy" addressed to the Russian authorities concerning "problems" the citizens are having with the local authorities. "If help does not come, Lesnoy citizens will act on their own accord," the letter says.
The simulated bomb was used to attract public and media attention to the letters. Institution of criminal proceedings is underway.
The town of Lesnoy is a closed administrative-territorial entity. The backbone enterprise in this one-company town is Elektrokhimpribor, a diversified enterprise producing defense production, including utilization and assembly of nuclear munitions, stable isotope production and civil manufacture as well.
You can share this story on social media: