Lebron takes MVP title in NBA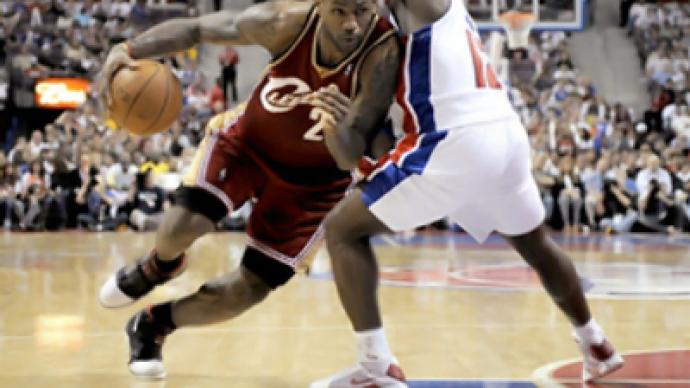 A source within the NBA's awarding body has told The Associated Press that Cleveland's LeBron James has won the NBA's Most Valuable Player award.
Unstoppable at both ends of the floor this season, the Cleveland superstar was in a three-way battle all season with Los Angeles Lakers star Kobe Bryant and Miami's Dwayne Wade for MVP honors.
In 2008-2009 James led Cleveland to a team record 66 regular-season wins and the overall premiership in the league.
The award will be given to James on Monday at Akron St. Vincent-St. Mary High School, his alma mater, the AP source says. However, the official announcement has not been made yet.
If the information is true, James will become the first Cavaliers player to win the award.
On average the 24-year-old scored 28.4 points, made 7.6 rebounds and 7.2 assists in each match this season, which was his sixth as a pro.
LJ also finished second in voting for defensive player of the year.
You can share this story on social media: