Lebanon introduces warning smartphone apps as Syria war at risk of crossing borders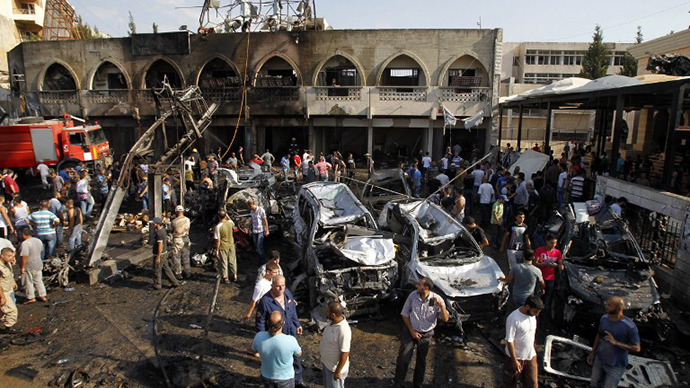 Lebanese military as well as individual entrepreneurs have created smartphone apps aimed at warning their citizens of military action. This is against a backdrop of the Syrian conflict potentially crossing borders into neighboring states.
One of the new apps is designed to inform people of gunfights, to suggest routes around roadblocks using crowd sourced data, the Financial Times reported.

Since its launch, the application called Ma2too3a has been downloaded by more than 80,000 users.

"In other places in the world, the only thing that might obstruct your path is traffic," Mohammad Taha, an entrepreneur working for Berytech, the first Lebanese business development center, pointed out. "In Lebanon there are many things that can happen."

The Lebanese army is keeping up with the individual entrepreneurs, announcing the development of its own LAF (Lebanese Armed Forces) Shield application for iOS and Android. The application gives data on suspicious objects, vehicles and violence in the area.

Lebanese citizens will also have the chance to communicate directly with army personnel in case of kidnap or forced confinement, according to a statement from the army.

LAF Shield allows people to take photographs, record videos, or send messages linked to their security, the Army Command also indicated.

It also allows them to identify "dangerous sites" such as places where security incidents happened through an interactive site.

Plus, LAF Shield makes it possible for users to download army songs.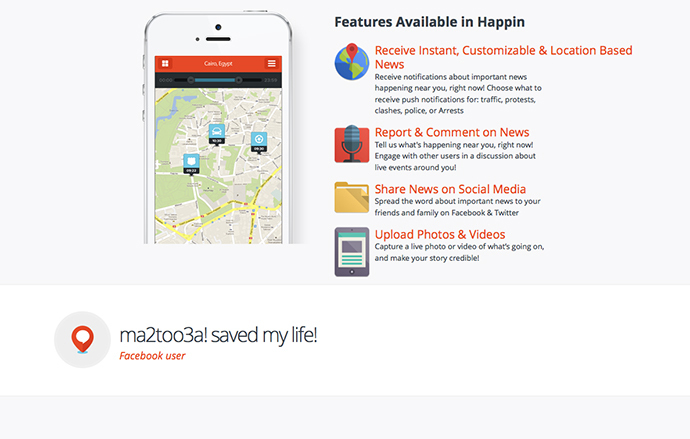 Meanwhile, another entrepreneur is developing a smartphone application called "Way to Safety" that distinguishes the sound of gunfire from the sound of fireworks. Firas Wazneh believes that an app of this kind could come in handy in the country "where manic partying often overlaps with political violence."

The application is also able to calculate the location of the gun fighting.

The news about the newly-introduced application comes amidst concerns that the Syrian conflict may escalate and affect neighboring states, including Lebanon.

Lebanon in fact went through a major civil war between 1975 and 1990, so its citizens are somewhat used to military action.

"We've had a lot of practice: the civil war was not just a couple of years," art teacher Joumana Bou Khaled said.

You can share this story on social media: