Filming insults: Street harassment prompts new Brussels law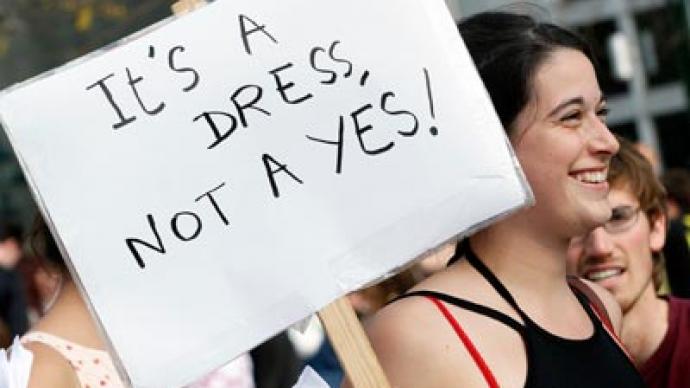 Not minding one's manners will now hit Belgian hip-pockets as Brussels introduces a new law with fines of up to $320 for insults. The new measure was introduced after a movie depicting the harassment of women by men of immigrant origin was released.
"Any form of insult is now punishable, whether it be racist, homophobic or otherwise," a spokesman quoted Mayor Freddy Thielemans as saying.According to Belgian authorities, local courts are overloaded and an easy fix to the problem of public unpleasantness was monetary levies. The new law introduces fines of between 75 and 250 euro (US$95-320) for insults, petty theft, and rough jostling where no physical harm is caused, reported AFP. The new law was inspired by countless cases of harassment against women by men of immigrant origin on the streets of the city.The issue took the center stage of the political debate in Belgium after the release of documentary film Femme de la Rue, made by student and local director Sofie Peeters, which showed a secretly recorded account of everyday sexist insults faced by women on the streets. These included cat-calls, wolf-whistles and downgrading comments.Peeters decided to make the movie after she moved to Brussels for a film degree and was shocked by the amount of derogatory comments directed towards her while merely walking along a street. She geared up with a hidden camera and recorded the reality of street harassment in Brussels, which turned into her year-end project.In the movie she is called "whore", "slut", "bitch" and told that she looks out for sex. One man follows her, saying she should come to his house or a hotel room. She also says she gets this kind of comment eight to 10 times a day.Peeters' acquaintances admitted the problem was very bad, prompting them to stop wearing skirts, and avoid the Metro and eye-contact with men. The film shows mainly insults by men of immigrant North African origin, which in turn provoked some racist remarks.
You can share this story on social media: