Latvia faces influx of drunken cyclists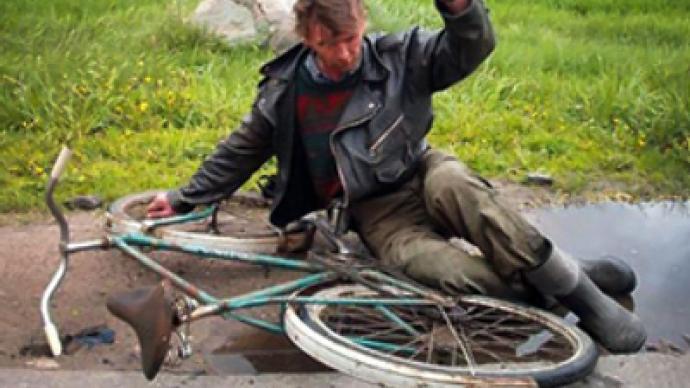 Latvian media speculate that the growing number of cyclists fined for riding drunk comes from a scam where policemen allow busted car drivers be documented as cyclists for a bribe.
The Baltic state recently raised fines for drunk driving, with fines now reaching $700. Meanwhile bicycle riders will only pay $145 at most for a similar offence.
Drivers, who are caught with alcohol in their blood, try to cut the fine by bribing policemen, reports Ir magazine, which interviews a man who took advantage of such a scheme.
The reason why drivers can't bribe out of paying the fine altogether is that the breathalyzers used by the traffic police cannot have their data erased. So instead they ask to record them as cyclists.
This year, police have caught about 3,000 drunken cyclists, and the number is rising. Meanwhile, the monthly statistics for drunken motorists is on the decline.
Latvian police have not commented on the allegations so far.
You can share this story on social media: