IMF chief's Paris home searched over 'illegal' payout under Sarkozy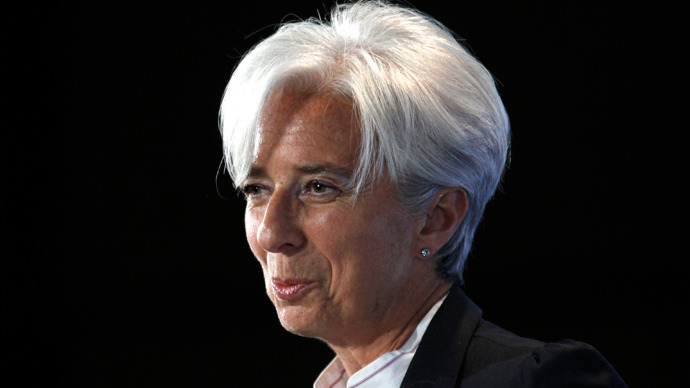 French authorities are searching the home of IMF Chief Christine Lagarde over a probe into a million-dollar payout to a supporter of ex-President Sarkozy. Lagarde has been under investigation since 2011, but denies any wrongdoing.
Lagarde's lawyer told to Reuters that the search would exonerate her client of all criminal responsibility in connection with the Tapie affair.
"This search will help uncover the truth, which will contribute to exonerating my client from any criminal wrongdoing," Lagarde's lawyer, Yves Repiquet, told Reuters.

Police are investigating allegations that Lagarde acted illegally as finance minister in 2008 when she approved a payout of 285 million euro ($367 million) to business mogul Bernard Tapie.
The Court of Justice of the Republic ordered a probe into the case under the suspicion that Lagarde had committed an abuse of power by releasing the funds to Tapie. The then socialist opposition alleged that Nicolas Sarkozy's government was rewarding the businessman Tapie for his support during the 2007 elections.
The French authorities stepped up their investigation into the case in January when they raided the homes of Mr Tapie and Lagarde's then chief of staff Stephane Richard.
Lagarde, who has always maintained her innocence, spoke out against the raids at the World Economic Forum in Davos.
"It [the arbitration] was the best solution at the time and I believe I made the right choice," Lagarde told France 2. She pledged her complete cooperation with the authorities in the ongoing case.
Lagarde assumed the role of chief of the IMF in 2011 after her predecessor Dominique Strauss-Kahn resigned because of rape allegations.
Sarkozy's 2007 campaign

Former French President Nicolas Sarkozy also had his property searched in July of last year in connection with illegal donations received during his 2007 election campaign.

Sarkozy was accused of accepting tens of thousands of euro from Liliane Bettancourt, France's richest woman, during his campaign.

French law dictates that any benefactor can only donate 4,600 euro (US$5,800) at a time to an election campaign.

You can share this story on social media: