French police raid home of former president Nicolas Sarkozy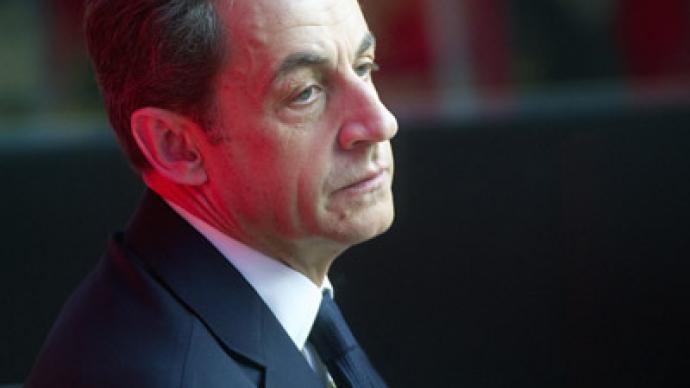 Police officers have carried out a number of raids in Paris - on the villa Nicolas Sarkozy shares with his wife Carla Bruni, on the law offices of the former president's attorneys and on the apartment provided to him by the government.
Judge Jean-Michele Gentil and financial police searched the Sarkozys' villa Montmorency, located in the French capital's most luxurious district, the offices of Arnaud, Claude and Associates, in which Sarkozy is a shareholder, and an apartment given to the former president by the government. The raids are reportedly linked to a campaign finance corruption scandal involving billionaire L'Oreal heiress Lilian Bettencourt. Bettencourt, France's richest woman, is alleged to have illegally contributed two payments of 400,000 euros each to Mr Sarkozy's 2007 election campaign, despite the fact the legal limit on individual donations being 4,600 Euro.Both were traced to Swiss accounts, and one was allegedly received by Sarkozy in person in Paris, in return for offering the cosmetics magnate  tax breaks once he came to power. Numerous witnesses including a butler, nurse and chauffeur have described seeing Mr Sarkozy paying personal visits to the Bettencourt mansion in Neuilly-sur-Seine, the upmarket Paris suburb.Sarkozy's presidential immunity from prosecution expired on June 16th and his former budget minister Eric Woerth has already been charged with corruption. This is just one of several cases Sarkozy may be investigated for, now that constitutional protection has been removed. He is also facing allegations that he profited from illegal arms sales to Pakistan, and that he accepted millions from former Libyan dictator Muammar Gaddafi. His lawyer Thierry Herzog said Sarkozy, who was defeated in his re-election bid in May by the Socialist Francois Hollande, is currently in Canada with his family.
You can share this story on social media: