Kyrgyzstan goes French over headscarf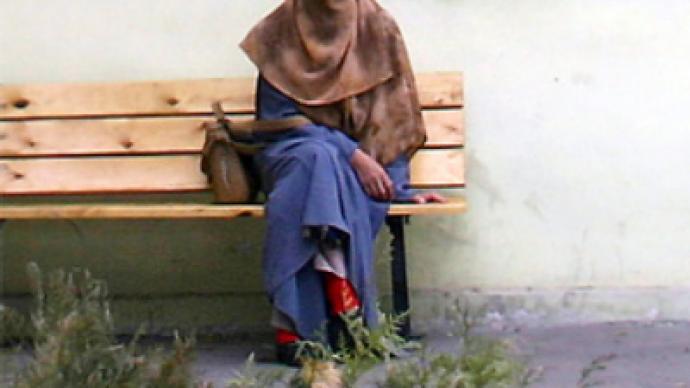 Starting from Tuesday girls are not allowed to wear the traditional Islamic headscarf in Kyrgyz state schools. The regulation is aimed at protecting the predominantly Muslim country's secular status.
The new regulation prohibits the wear of any 'cloth symbolising religious affinity'.
"We are a secular state. Children are coming under massive attack and we will protect them. When the choice is between education and a headscarf we choose education," Education Ministry official Damira Kudaibergenova told Reuters.
Kyrgyzstan and Islam
Kyrgyzstan is a republic in Central Asia with an estimated 5.3 million residents. Three quarters of the population are Muslims, and Orthodox Christians make up a large minority of about 20%. Islam is more part of the cultural background than a dominating set of norms, but the religion is becoming more important with time. The government has prosecuted several Islamic organisations for being extremist.
Kyrgyzstan is seeing an increase in radical Islamic movements as people see their living conditions worsen.
In January, President Bakiev signed a law on religious freedom, which many human rights watchers said was restrictive. Religious organisations are now banned from inviting children or distributing religious texts in public places, reports Gazeta.ru news website.
Hijab in the world
Several countries have restrictions on wearing clothes required by Islamic norms. In Kyrgyzstan's neighbour Uzbekistan, religious clothes are banned by the constitution.
The headscarf display is limited in governmental or public places in Morocco, Egypt and some other African countries. In Turkey the ban on the headscarf is a thorny issue. An attempt to allow the wear of the hijab led to mass demonstrations in 2008 and the subsequent annulment of the law.
In Europe the headscarf issue led to a major controversy in France in the mid-1990s, pitting supporters of religious freedom against supporters of secularism. In 2004 the country banned the wearing of religious symbols in schools and universities unless they were discreet.
Similar restrictions are in force in some states of Germany.
You can share this story on social media: