Kuwait donates $180 million to Libyan rebels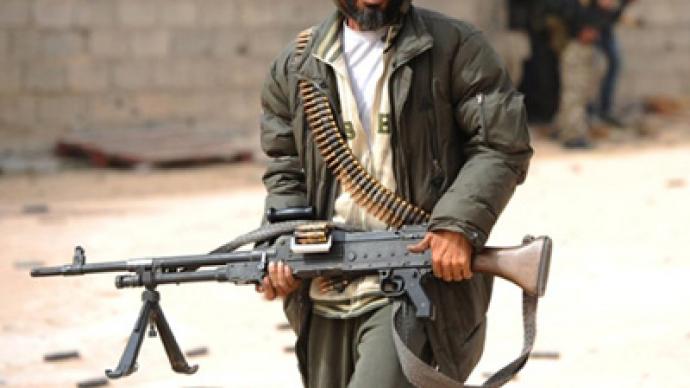 Mustafa Abdel Jalil, the head of the Libyan Transitional National Council, declared on Sunday that the council has received $180 million from Kuwait.
"His Highness the Emir has given us a financial grant valued at 50 million Kuwaiti dinar. This amount will help us a lot in paying the salaries of employees who did not receive their little salaries for two months," said Jalil as cited by Reuters. Sheikh Mohammad Sabah al-Salem al-Sabah, Kuwait's Foreign Minister, also promised Kuwait would provide large and urgent humanitarian aid to Libya through the National Council. On April 4, Kuwait became the second Arab state after Qatar to officially recognize the Libyan rebel forces.Nevertheless, Kuwait is playing it safe and has yet to officially recognize the council, though this does not seem to bother the insurgents, who are calling on the international community to take their side and help them to overthrow Colonel Muammar Gaddafi.So far, the rebel authorities have been officially recognized by France, Italy and Gambia, as well as Qatar.France has also leaked information about lifting the freeze on the accounts of the Libyan government and the country's top officials – which were frozen in February with the beginning of the Libyan unrest – and allocating them to the rebels, thus planning to cynically finance the war against Tripoli with its own money.
You can share this story on social media: