Kosovo organ harvesting tribunal to begin work next year – officials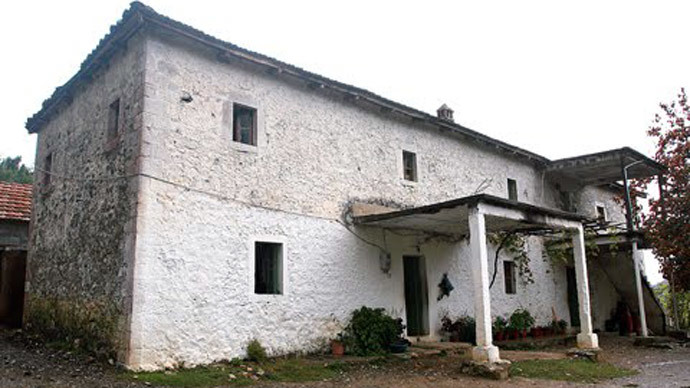 A long-promised tribunal investigating organ harvesting by ethnic Albanians during the Kosovo-Serbia war will be set up next year. The verdicts will be read out in Pristina, but most witnesses will be interviewed in the Netherlands for protection reasons.
The decision was announced by Jonathan Moore, director of the US State Department's Office of South-Central European Affairs, in an interview with Kosovo daily Koha Ditore, and was confirmed to AP by a senior EU official.

"We are asking for a court composed only by internationals and an appeals panel composed only of internationals," said the senior bureaucrat, who did not wish to disclose his name before Pristina agreed to the conditions. "The procedure has to be done and has to be done abroad. It's the only way for it to be credible."

The institution of a tribunal follows a landmark 2011 report by the Council of Europe, and will also use specific findings being collected by US prosecutor John Clint Williamson, who is currently in Kosovo to investigate war crimes on behalf of the EU.

Previous reports show that 10,000 people died during the conflict between 1998 and 1999, with 1,700 still unaccounted for. Most alarmingly, more than 400 ethnic Serbs disappeared soon after the NATO-led intervention, which ostensibly brought an end to the fighting.

It is suspected that many of them were civilians abducted by Albanian Kosovars who took them to makeshift labs where they had their organs harvested and then trafficked abroad and sold.

Western officials are reportedly pushing the Kosovar parliament to sanction the upcoming tribunal through a vote, saying that taking official responsibility for these crimes is central to the acceptance of Kosovo as a legitimate state.

Nonetheless, former guerilla leader and current prime minister of Kosovo, Hashim Thaci, has vehemently opposed international participation in the proceedings, insisting on an ethnic Albanian-staffed court.

Previous attempts to bring Thaci and other guerilla leaders to trial for other war crimes have failed, not least because of the deaths of key witnesses in Kosovo and Albania shortly before hearings were scheduled to begin.

Many in Pristina believe the tribunal will change mainstream international perception of the war with Serbia, which pitted Kosovars as the underdogs and primary victims of ethnic cleansing.

"It's absurd, it makes no sense," said Muharrem Xhemajli, head of the Kosovo Liberation Army veterans association. "Our war that was supported by the international community, the United States and all the freedom-loving people is now being put on trial."

Belgrade, which has often complained of being vilified by the international community due to the toxic reputation of then-leader Slobodan Milosevic, has welcomed the legal process.

"Setting up of the tribunal would present an encouragement for the victims and their families," Serbia's deputy war crimes prosecutor, Bruno Vekaric, said.

"This is important for reaching justice and for reconciliation in the region," he added.