New KKK cell uncovered in Germany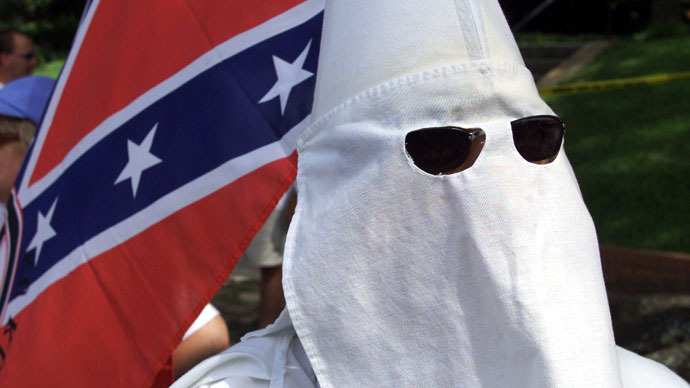 Police say they have identified a new chapter of the white supremacist movement Ku Klux Klan in Baden-Wurttemberg, in southern Germany. Previously, two police members in the region were found to have belonged to a different KKK offshoot.
"The group is small – with less than ten members," said regional police chief Dieter Schneider. He stated it was led by a man who calls himself Didi White, but declined to say if any further steps against the group will be taken.
Membership in the clandestine sect, founded in the US in 1865 and responsible for what are estimated to be thousands of murders, is not in itself illegal in Germany.
The country is, however, sensitive to the potential existence of radical groups as Beate Zschaepe, a woman accused of being an accomplice in a series of 'Doner Murders' of mostly Turkish immigrants since 2000, prepares to take the stand in her trial next week.
There is also a direct connection between the case and the KKK.
Two police officers in the same department in Baden-Wurttemberg as one of the alleged Zschaepe victims, turned out to be members of a KKK affiliate.
The senior policemen joined the European White Knights of the Ku Klux Klan (EWK) between 2000 and 2001, but were cleared in an internal investigation, as they said they only joined the sect for several months and abandoned it after encountering its racist beliefs.
Media speculated that the men may have had some involvement in the 'Doner Murders', but no definitive links were unearthed.