Kaliningrad Region launches its own WikiLeaks site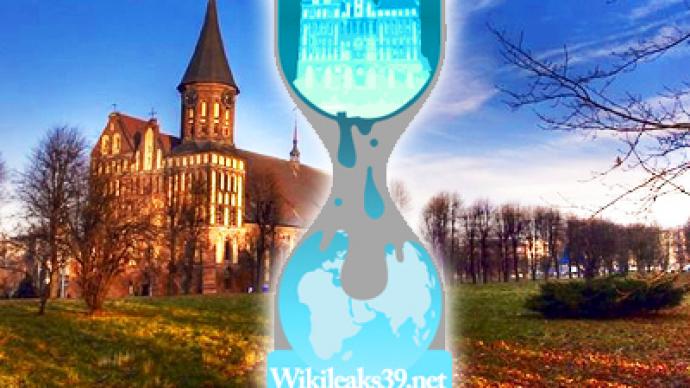 While a London court is hearing Julian Assange's extradition case, the WikiLeaks founder's ideas continue to spread all over the world.
Following Assange's call to action, residents of Russia's westernmost Baltic region, Kaliningrad, have set up their own WikiLeaks branch site (in Russian).
The site owners are urging the local community members to submit any documents revealing cases of corruption, money laundering, and other violations of the law in the region. Full anonymity is guaranteed.
"Corruption is killing us," the site reads. "Corruption means bad medical service, lack of much-needed drugs, dangerous slippery roads and killer icicles in winter – all due to lack of funds, which were laundered by our officials. And we are assisting all these by being passive. The first thing we should do is to uncover those lies and launderings."
The site was set up by a group of enthusiasts who do not disclose their names, fearing prosecution. Two of them, they say, work for low-level governmental bodies, while two others are a businessman and a programmer respectively. Insider impressions of what is happening in the Kaliningrad administration led them to setting up their own whistleblower site.
"Julian Assange is the hero of our times," the Kaliningrad WikiLeaks founders say. "We will do our best to fight for freedom of information and to keep the ball rolling – in our region."
The first leaks released by the site focus on corrupted state construction and transportation contracts, as well as unfair state property operations.
"I am sure that the site was launched in anticipation of the forthcoming elections in the local Duma, due on March 13," Aleksey Shabunin, editor-in-chief of local whistleblower Dvornik newspaper, told RT. "As of now, it has published information available in open sources. This is the main difference from the parent WikiLeaks site. We can only guess which party is hiding behind this site. For sure, this is not United Russia."