The fight to protect Julian Assange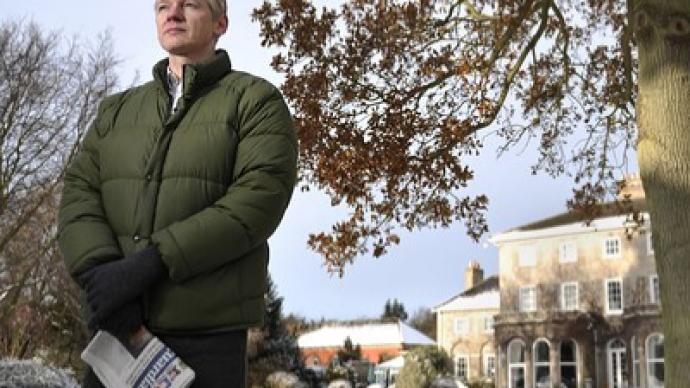 The US Espionage Act of 1917 is a threat to an open society; used to send dissenters to prison for voicing their opinions, transforming dissent into treason, argued Robert Meeropol. Will WikiLeak's Julian Assange be its next victim?
Many politicians and political insiders have called for the indictment of Assange under the act on the charge of conspiracy. It is imperative the people fight to protect Assange and WikiLeaks for speaking out and standing up against the government, Meeropol contended. The activist and founder of the Rosenberg Fund for Children is personally aware of the dangers the US Espionage Act brings, the act is a lifelong nemesis of Meeropol. His parents, Julies and Ethel Rosenberg were held and later executed for conspiring to steal the secret of the atomic bomb via the act, a law Meeropol has argued is unconstitutional. The act, originally enacted to fight opposition to US involvement in World War I transformed free speech into a treasonous offense, although the US Constitution has already defined treason as; "Treason against the United States shall consist only in levying war against them, or in adhering to their enemies, giving them aid and comfort." That same Constitution explicitly defends the right of free speech in its first amendment."Under our Constitution there's a line that's drawn between legitimate dissent and treason. The founders in our country decided that speech alone, just talking about things, just disagreeing, could never be considered treason. It would be a violation of the First Amendment of our Constitution," explained Meeropol. "What it [the government] tried to do successfully with the Espionage Act of 1917 was it converted dissent into treason." He argued that no matter how well known it is that the act is unconstitutional; it won't matter unless the Supreme Court says so. However, they are unlikely to do so."We have an authoritarian Supreme Court," he added. The American founding fathers are rolling over in their graves; their ideals are being trampled on. Meeropol said the Espionage Act ignores the constitutional definition of treason and violates free speech.Using the act the attack Assange and WikiLeaks merely for telling the truth could lead to dangerous attacks on American freedoms in the future. "Freedoms will be breached," he stated. "The idea that publishing the truth could be illegal is antithetical to a democratic government. Tyranny flourishes under secrecy, democracy flourishes under openness."American politicians playing politics and calling for the prosecution of Assange need to sit down and thoroughly read the US Constitution and learn something, argued Meeropol.
You can share this story on social media: