Six US personnel killed in Kabul suicide blast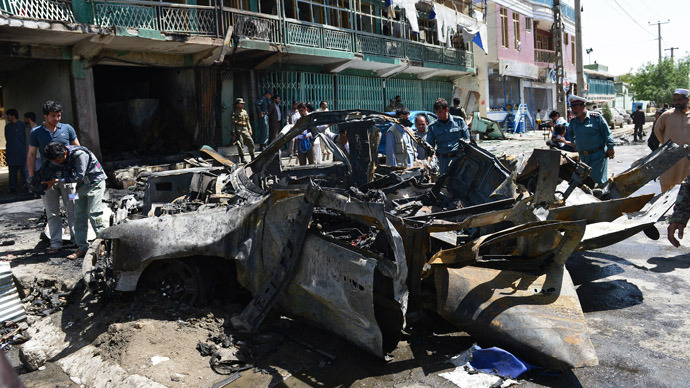 A suicide blast in the Afghan capital, Kabul has killed two US soldiers and four American civilian contractors, officials said. Nine Afghan civilians, including 2 children also perished in the explosion that struck a military convoy.
"Two International Security Assistance Force service members and four ISAF contracted civilians died," the NATO-led ISAF mission said in a statement

The explosion took place in the industrial zone of the capital at about 8 am local time (03:30 GMT). The suicide bomber attacked the convoy with a car packed with explosives, according to local officials. The massive blast set nearby buildings on fire, rattled structures on the other side of the city and left body parts strewn across the streets.
Fifteen people in total were killed and 40 were wounded, according to the Afghan Health Ministry, which adds that some of the bodies are unidentifiable.
"Some of the dead civilians were badly burnt and cannot be recognized," Kaneshka Baktash, a spokesman for the Health Ministry, told Reuters.
NATO confirmed "an explosion occurred on a coalition convoy in Kabul", according to spokesman Lt Quenton Roehricht, cited by AP. Afghan President Hamid Karzai strongly condemned the "cowardly" attack.
"Terrorists and enemies of Afghanistan's peace brutally targeted a residential area," Karzai said in a statement.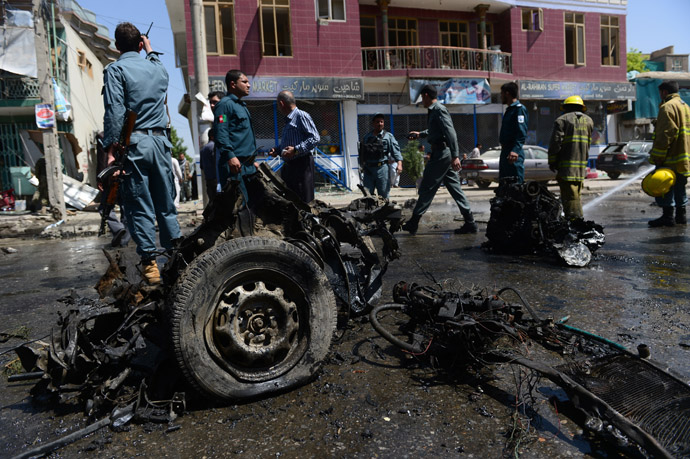 The Hezb-e-Islami insurgent group, with links to the Taliban, claimed responsibility for the blast.

"We planned this attack for over a week, our target was American advisers," Hezb-e-Islami spokesman Haroon Zarghoun told Reuters by telephone, adding that the bomb killed 12 Americans. Officials however warn that insurgents tend to exaggerate death tolls.

The militants said the assault was conducted by a new suicide unit which was created in light of reports that the American military intends to keep permanent bases and troops in Afghanistan even after the planned 2014 US troop withdrawal.

The group had previously carried out a suicide attack on a minibus in September 2012, killing 14 people. Russian and South African pilots were among casualties of the explosion, which Hezb-e-Islami claimed was in response to a film mocking the prophet Muhammad.

Hezb-e-Islami means Islamic Party and is a radical militant group sharing much of the Taliban ideology.
The last major suicide bombing took place in the capital in March, when a man blew himself up next to the Defense Ministry, leaving nine Afghans dead. It happened during the state visit by US Defense Secretary Chuck Hagel.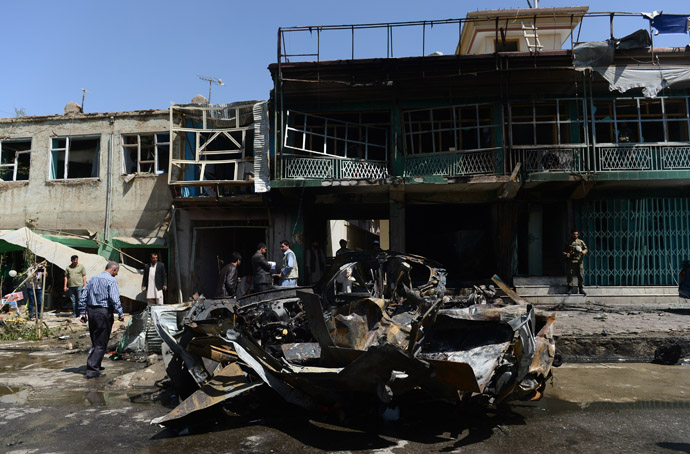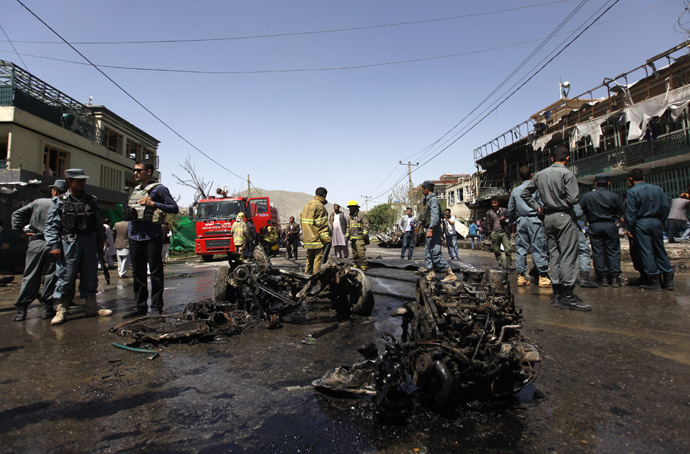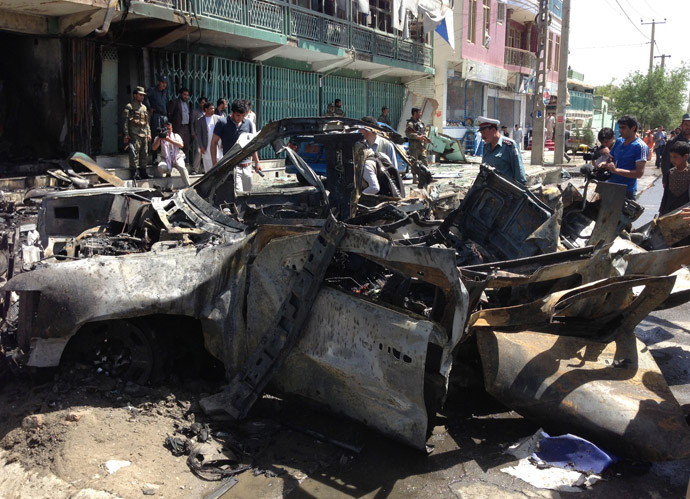 You can share this story on social media: