US wants 9 permanent bases in Afghanistan after 2014 ISAF withdrawal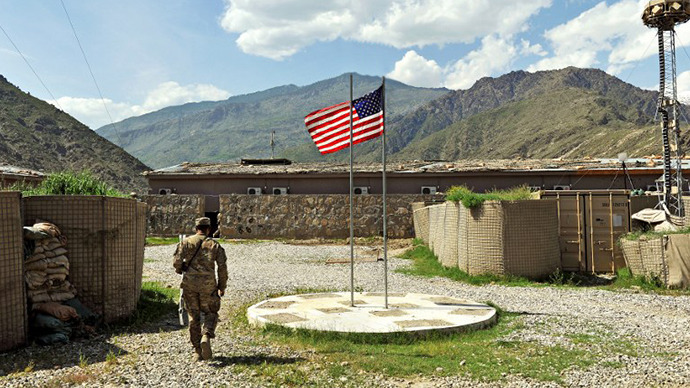 Afghan President Hamid Karzai vowed Thursday to wring concessions out of the United States in negotiations for a security pact for the country, as Washington wants to maintain nine military bases in Afghanistan after ISAF troops withdraw in 2014.
As US and other NATO troops begin to withdraw from the country by 2014, Washington is in talks with Karzai's government to allow the US Military to retain a residual presence. The size of the force has not yet been determined, but could number between 2,500 and 12,000, according to US officials.
The stated aim of the plan is that soldiers would continue to train the Afghan army and police, and carry out attacks on Al-Qaeda militants.
"Our conditions are that the US intensify its efforts in the peace process, strengthen Afghanistan's security forces, provide concrete support for the economy – power, roads, dams – and provide assistance in governance," Karzai said at a ceremony at Kabul University. "When they do this, we are ready to sign [a partnership agreement]."
Previously, the US said that if 6,000 troops were kept behind in Afghanistan only the bases in Kabul and Bagram airfield would be maintained.
As the US-led International Security Assistance Force (ISAF) draws down troop deployments in Afghanistan, security in the country is still in a perilous state, with the Taliban able to operate largely with impunity.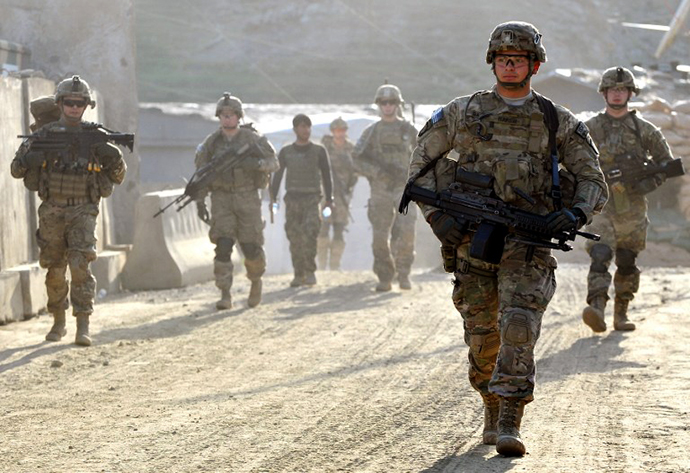 While addressing a meeting of the Russian Security Council on Wednesday, Russian President Vladimir Putin said that the ISAF has not achieved significant improvements in security and has done nothing to eliminate heroin production in the country, which is now at record levels.
"There are all grounds to believe that we may face an escalation of the situation in Afghanistan in the short term," Putin said.
"The foreign military contingent, whose backbone is American forces, has not achieved a breakthrough in the fight against terrorist and radical groups as yet. On the contrary, their activity has been particularly increasing lately," Putin explained.
Putin's comments come after an embarrassing revelation earlier this week that British intelligence agency MI6 regularly provided Karzai's government with 'ghost money' in order to buy influence through bribes.
The money from MI6 is a fraction of what the CIA paid to Karzai's government, and although the exact figures have been withheld for "reason of national security" they are estimated to run in the tens of millions of dollars.
Karzai's government is deeply unpopular with many Afghans, and is widely seen as corrupt. There was significant overlap between the corrupt Afghan political establishment and the country's illegal heroin trade, including the president's brother Ahmed Wali Karzai, who was assassinated in 2011.
A UN report released last month showed that Afghan poppy production was rapidly expanding, and that the country was expected to produce 90 percent of the world's opium this year.
You can share this story on social media: