Fugitive anti-virus magnate John McAfee arrested in Guatemala
Published time: 6 Dec, 2012 03:18
Edited time: 6 Dec, 2012 08:18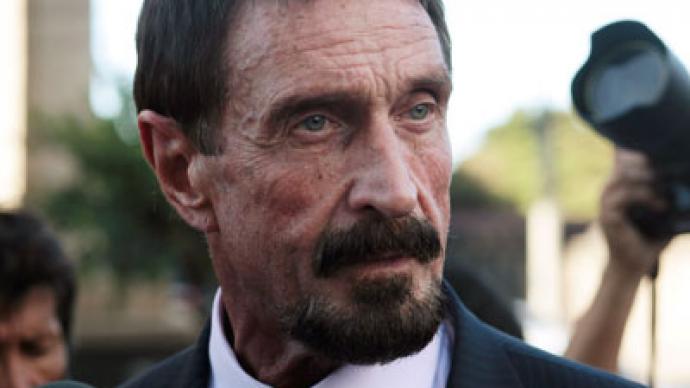 Fugitive software pioneer John McAfee has reportedly been arrested in Guatemala for illegally entering the country, says Guatemalan Interior Minister Mauricio Lopez Bonilla.
McAfee, known for his paranoia and experimental drug use, went on the run from his home Belize after his neighbor was murdered on November 11 and he was sought for questioning.

On Tuesday, McAfee told journalists he was applying for political asylum. Guatemalan authorities, however, said they had received no asylum request from McAfee. Belize still seeks him for questioning, but he does not face arrest, Belizean authorities say.
The founder of the McAfee anti-virus software company retired in 1994, netting $100 million in the process. He has lived in Belize, a tiny, English-speaking tropical country in Central America, for the past four years.