Mother, uncle of 'Jihad' toddler convicted for sending child to school in 'I am a bomb' t-shirt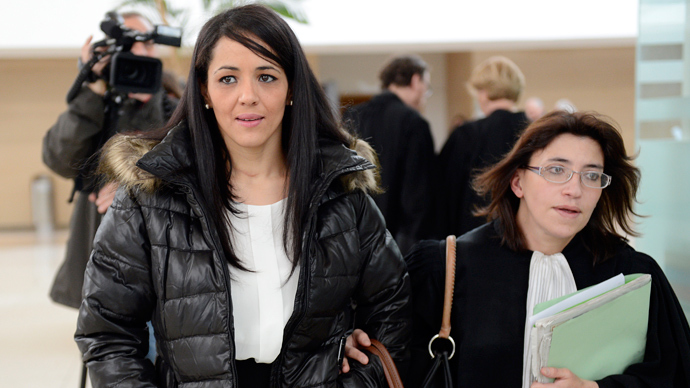 A French appeals court has convicted a woman and her brother of "justifying a crime" following an incident in which the woman's toddler son went to preschool in a t-shirt which read, "I am a bomb" and "Jihad: Born on September 11."
The case has been a complicated one, as it sits at the intersection of free speech and the prohibition of hate speech and denial of crimes such as genocide. Months earlier, a lower court acquitted the two, but the prosecutors appealed.
The mother, Bouchra Bagour, was given a 2,000 euro fine and a one month suspended prison sentence. Her brother, Zayed, received a 4,000 euro fine and a two month suspended sentence, according to Bagour's defense attorney.
According to French legislation, justifying a crime in public is punishable by up to five years behind bars and a 45,000 euro fine.
The defense lawyer, Gaele Guenoun, described the ruling as "severe," especially due to the acquittal in lower court. She argued that the lower court had the possibility to study the case more thoroughly.
Last year, three-year-old Jihad wore the t-shirt - which was made by Bagour's brother - to preschool. After the teacher complained, a lawsuit was opened although the mother apologized.
Bagour still has an opportunity to appeal, AP reported.

You can share this story on social media: