Jews protest against work permit for former Nazi captain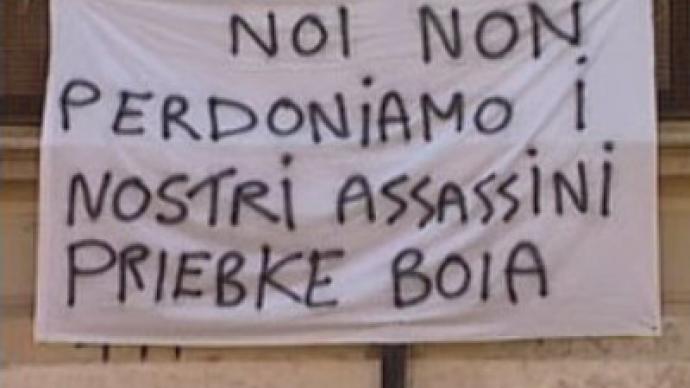 A convicted Nazi war criminal was greeted by about 100 enraged Italian Jews when he arrived for his first day of work at a new job in Rome. A military tribunal recently gave former SS captain Erich Priebke permission to work at the offices of his lawyer.
Erich Priebke is serving a life sentence under house arrest for health reasons.
The demonstrators picketed the office, some of them shouting "Murderer!"
Italy's Defence Minister has asked the military prosecutor for an explanation.
You can share this story on social media: