Splash! Japan admits losing $5mn underwater drone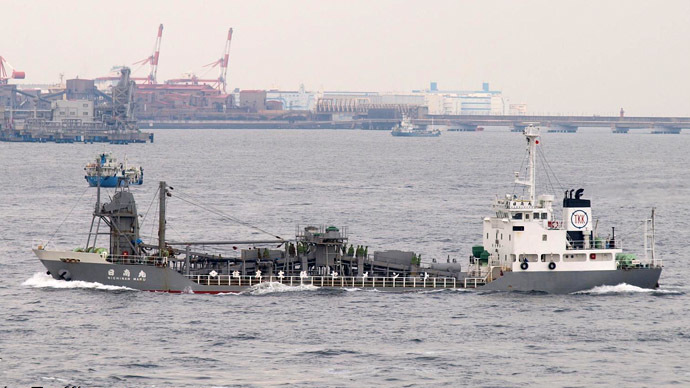 Japan's Defense Ministry has set up an inquiry to investigate the loss of a 5-ton unmanned submarine. The nine-day search for the $5 million marine survey vehicle on the ocean floor has yielded no results, officials said.
The lost sub was attached to the survey ship Nichinan by a special cable. The ship aims to collect surrounding temperatures and other data to track the movements of foreign submarines nearby, Japan's Kyodo news agency reports.
The Japan Maritime Self-Defense Force (JMSDF) understood that the sub was lost when the ship stopped receiving data through an attached cable in the Tsugaru Strait between the Japanese islands of Honshu and Hokkaido on November 30. The strait connects the Sea of Japan with the Pacific Ocean.
The three-meter by two-meter vehicle was used "to survey the underwater terrain as well as water currents and temperatures," a Japanese defense official told AFP.
The lost vehicle belonged to a class of unmanned underwater vehicles known as underwater drones, which are able to operate underwater without a human occupant.
The Defense Ministry used minesweepers, small naval warships designed to search for mines, to find the lost vehicle. The search of the ocean floor in the area lasted for nine days, but "to no avail."
"The ministry has set up a panel to investigate how [the vehicle] was lost," the defense official said.
There is no risk of data leaks as it was not stored on the submarine, the ministry said.
The Nichinan was the only one of the Self-Defense Forces' four survey ships that was equipped with a remotely operated vehicle.
You can share this story on social media: