Land rush: Erupting island rises south of Tokyo (PHOTOS, VIDEO)
A volcano eruption has raised a small islet in the sea off the Japanese coast. The Japanese Coast Guard has issued a warning as the new land mass is spitting steam, black smoke, ash and rocks.
The new island is part of the Ogasawara chain, also known as the Bonin Islands, a group of some 20 uninhabited islands located approximately 1,000 kilometres from the Japanese capital. The islet is estimated to be about 200 meters in diameter.
The new island may be eroded away just as quickly as it appeared, but it also may become a permanent part of the chain, volcanologist Hiroshi Ito, who travelled with the Coast Guard, told the FNN news network.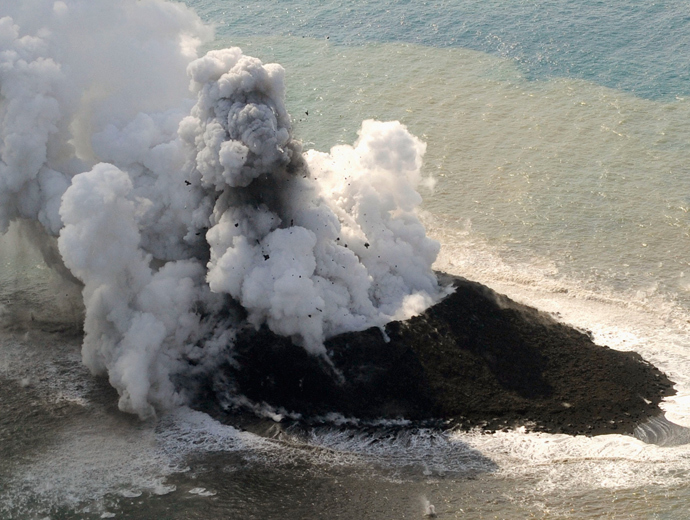 The eruption on Thursday is the first reported in the area since the mid-1970s. Most volcanic activity there goes undetected, because it goes on deep on the seabed along the Izu-Ogasawara-Marianas Trench.
The Japanese government is quite sensitive about the country's territorial supremacy and have a number of border disputes with neighbours. It welcomed the unexpected addition.
"If it becomes a full-fledged island, we would be happy to have more territory," governmental spokesman Yoshihide Suga said.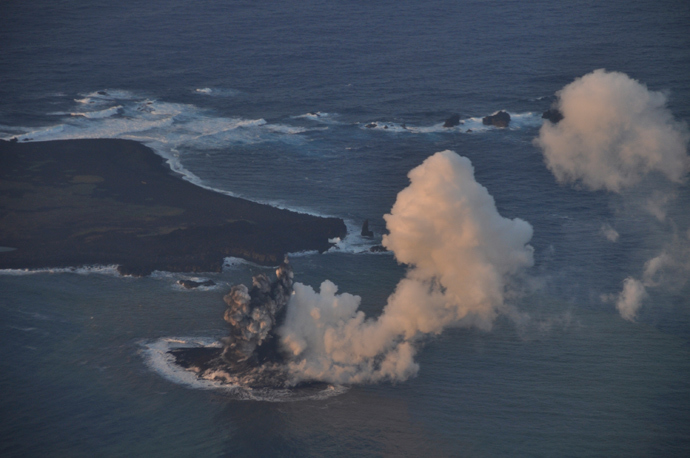 You can share this story on social media: