'No nukes': Thousands in Tokyo rally against nuclear power (PHOTOS)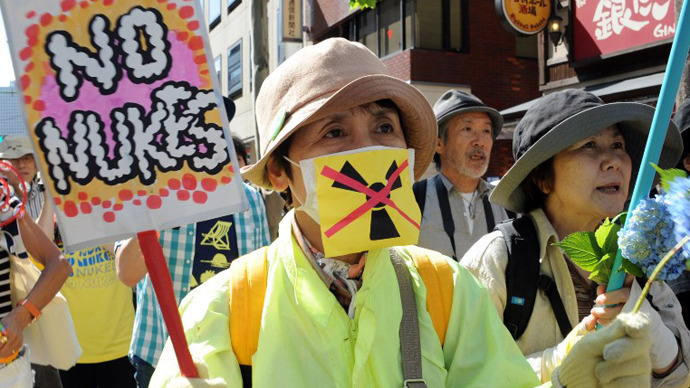 Thousands of demonstrators have gathered in Tokyo to protest restarting of nuclear reactors the government is considering.
Around 7,500 people participated in the anti-nuclear protests in the Japanese capital, according to organizers cited by AFP. The demonstrators gathered in a park in central Tokyo, marched through the city and rallied outside the offices of Tokyo Electric Power Co (TEPCO), operator of the Fukushima nuclear power plant which suffered meltdowns of three reactor cores following an earthquake and tsunami two years ago.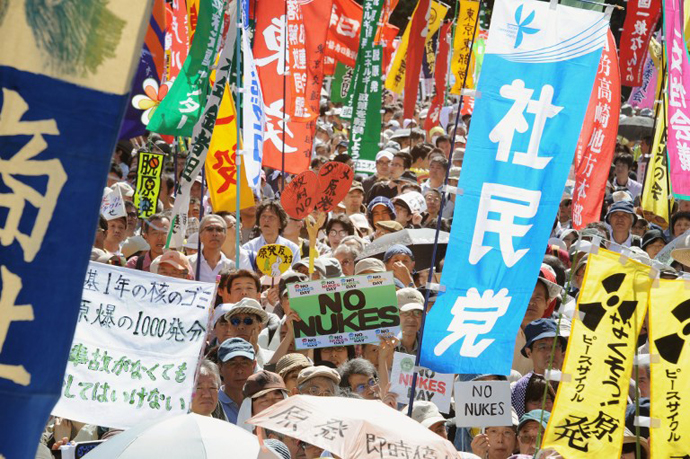 "No Nukes! Un-evolved Apes Want Nukes!" read one of the banners held by Tokyo protesters. Disaster victims and celebrities, including Nobel literature laureate Kenzaburo Oe, participated in the event.

Shortly after the Fukushima disaster in March 2011, the Japanese government pledged to fully abandon atomic energy by the 2030s. However, in about a year authorities realized their promise was a hasty one, as the archipelago nation had hardly any other means to ensure sufficient electric energy supply but to return to nuclear power generation.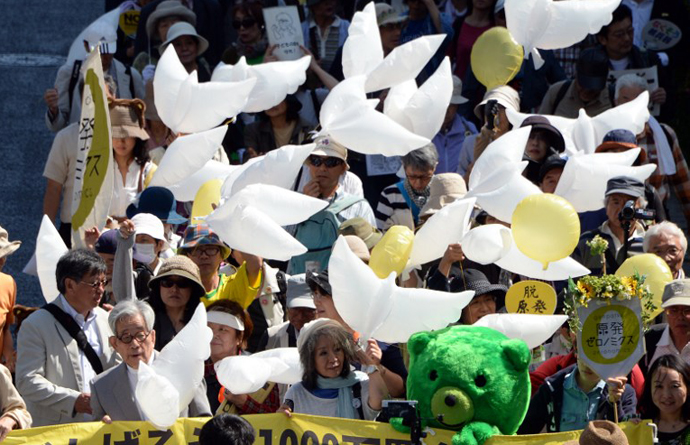 Earlier this year two nuclear reactors were put back into operation in Japan and plans were announced to restart six more by the end of 2013.

Prime Minister Shinzo Abe has repeatedly promised the reactors would only be restarted if their safety is ensured by a special supervising body - Nuclear Regulation Authority. But his words could never quell the anti-nuclear moods in the country, where the tsunami disaster took 19,000 lives and lead to some 150,000 residents of the Fukushima area being displaced.

It's estimated the post-disaster clean-up would take about 30 to 40 years and cost around US$15 billion.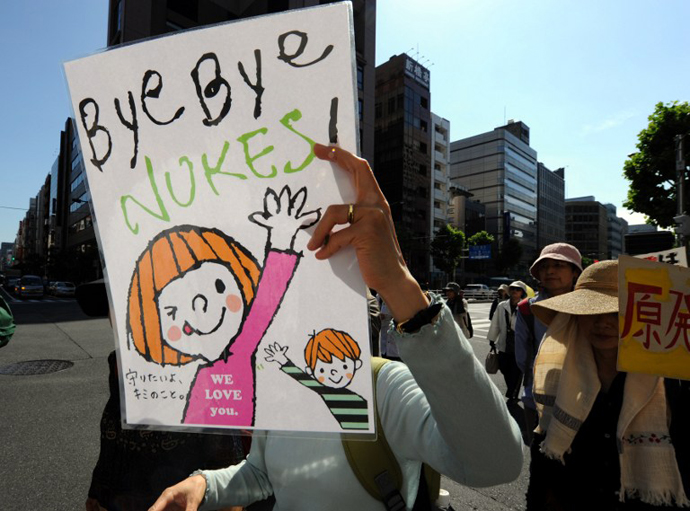 You can share this story on social media: