Nuclear revival: Japan to re-launch six reactors in 2013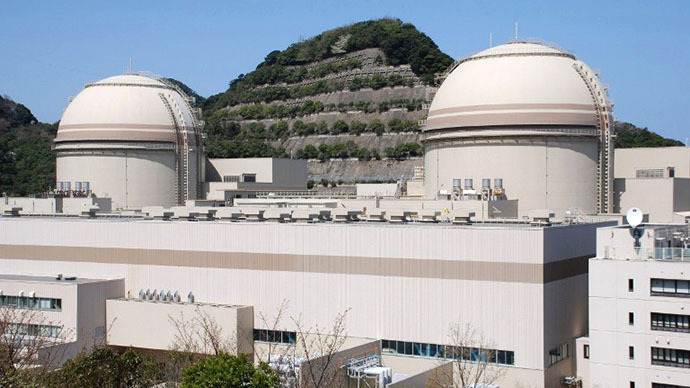 Japan's major supplier of nuclear power generating equipment, France's Areva group, has announced Tokyo's plans to restart six reactors by the end of 2013. The other reactors will be restarted later – except the Fukushima-type made in the US.
In addition to two reactors already put back into operation in Japan "there could be half a dozen reactors that will restart by the end of the year," the Chief Executive Officer of the French state-owned nuclear group announced at a press conference.
"I think two-thirds of reactors will restart" within several years, specified future plans Areva's CEO Luc Oursel.
Oursel noted though that it will take years to get the green light for all Japan's nuclear reactors and some of them, like the notorious reactors at devastated Fukushima power plant, produced in the US by General Electric Company, would remain closed forever.
While Japan's foreign partners remain optimistic about resurrection of nuclear power industry in the country, Japanese Kyodo press agency believes country's nuclear power generation facilities will remain frozen through 2013.
Japan shut down all of its nuclear power generation facilities after the disastrous catastrophe at the Fukushima nuclear power plant in 2011, caused by a powerful earthquake followed by a devastating tsunami. The cooling systems of two reactors at the station went out of order and nuclear fuel melted down, flowing out of reactors' active zones and contaminating the territory irreparably.
As a result, Tokyo declared complete outage of nuclear facilities in the country.
The last reactor was stopped in Japan on May 5, 2012, leaving the country without nuclear power for the first time since 1970. But it took much less than a year for Tokyo to realize that the archipelago nation has no other means to ensure sufficient electric energy supply but to revert to nuclear power generation.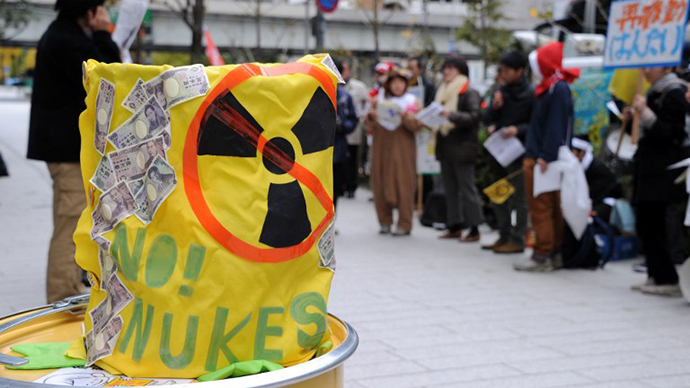 Nuclear roadmap
To ensure optimistic plans for national nuclear energy come into life, Japan will decide on new nuclear regulations in July and Japanese engineers will be getting ready to restart technological cycles.
Japan's Prime Minister Shinzo Abe fully supports the idea of restarting nuclear reactors in the country's reactors – despite the approaching bitter second anniversary of Fukushima disaster on March 11.
On that date this year activists in many countries are expected to commemorate the Fukushima tragedy and organize marches in world's capitals against nuclear energy.
On March 1, the Japanese PM stated that those nuclear plants that pass the new safety standards will be able to restart within one year to ensure a stable energy supply.
Shinzo Abe particularly stressed that the new safety standards will be implemented "without compromise."
Only two reactors at Kansai Electric's Ohi plant near Takahama out of 50 potentially operable nuclear reactors in Japan produce electricity right now, but that is set to change soon. Japan needs cheap electricity generated by nuclear power plants if it wants to compete economically, Abe said.
All nuclear power-generating facilities in Japan are to be double-checked and new safety equipment will be installed to correlate with stronger regulations to be introduced in July.
Areva's CEO revealed that his company expects a steady growth of nuclear power generation safety equipment demand worldwide to correspond with higher security regulations being introduced by nuclear power generation regulators. In 2013 Areva expects to sell US$260 million worth (up $150 million from 2012) of safety equipment.
For Areva, that used to deliver fuel cells to Japanese nuclear power plants, the revival of the Japanese nuclear sector is high-priority objective.
Greenpeace has just reveled that Areva prepares to dispatch the first shipment in two years of mixed oxide nuclear fuel to Japan from the port of Cherbourg in northern France in early April. The company's officials refused to comment on the issue.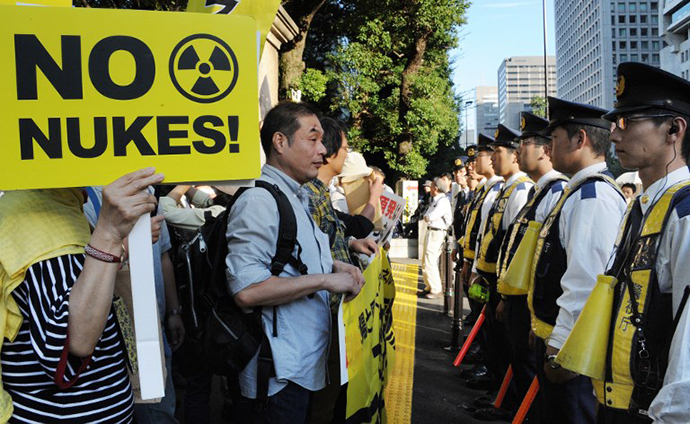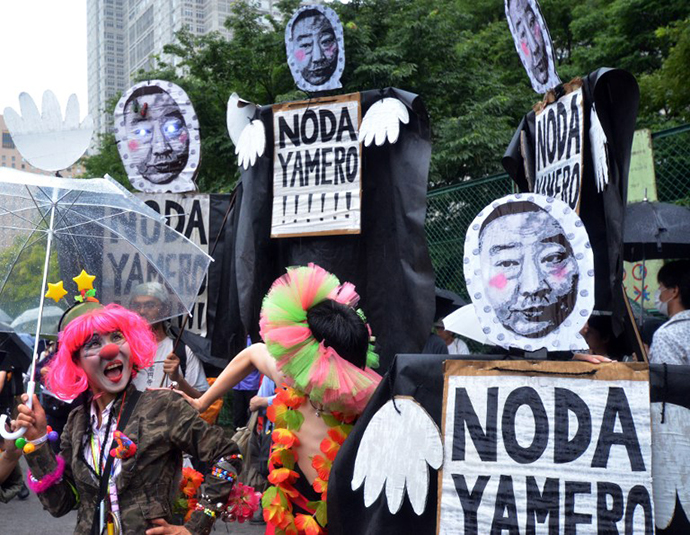 You can share this story on social media: