Richest Georgian and possible PM: Who is Bidzina Ivanishvili?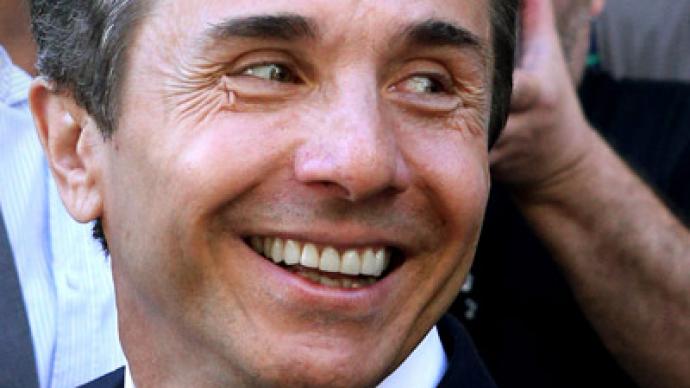 Winning the Georgian parliamentary elections is certainly a dream come true for billionaire Bidzina Ivanishvili and his Georgian Dream Party. The question now is whether the possible future PM will make those dreams a reality.
Until relatively recently Bidzina Ivanishvili was only known to most of his countrymen as the richest Georgian in the world, with an estimated personal fortune of US$6.4 billion. Its just a year since the 56-year-old decided it was time for him to step into the political limelight and run against the party of incumbent President Mikhail Saakashvili. The leader of the Georgia Dream party lives in the village of Chorvilla where he was born. His house nowadays is more like a glass castle. Perched high in the mountains overlooking the capital Tbilisi, the hi-tech glass structure took 10 years and millions of dollars to construct. His political rival, President Mikhail Saakashvili, derided the billionaire for living in what he described as "an armoured fish tank."
Despite the obvious bad feeling between he and his political opponent Saakashvili, it seems they share the same Western political values. At a press conference after the election, Ivanishvili said Georgia's entry to NATO is one of his priorities. Yet he criticised Saakashvili for souring relations with neighbors. "That was  an erroneous policy; we  intend to  be a  regional actor  and to  normalize relations with neighbors, including Russia," he said.Bidzina Ivanishvili made his fortune in Russia, having founded the Rossiysky Kredit Bank with his partner Vitaly Malkin in 1990. He set up various businesses during the infamous privatization processes in Russia in 1990s, with interests extending into metal production, mining and investments in the Russian stock market. Reportedly the Georgian billionaire used to own Russian drug store chain Doktor Stoletov and two five-star hotels in the Russian capital.Up until his decision to enter Georgian politics Ivanishvili had kept a low profile, since then he's expressed his views in newspapers like The Daily Telegraph and The Economist in London, and on TV channels like BBC World.
In order to take part in Georgian political life, Bidzina Ivanishvili had to give up his Russian citizenship and sell his assets in Russia. But that never stopped the accusations he was a "Russian agent" which resulted in him losing his Georgian citizenship.As of now Bidzina Ivanishvili is a citizen of France, but hopes to regain his Georgian citizenship soon. Following the coalition's victory in the parliamentary poll, he urged a review of his case. If successful he could be given the job of the country's new prime minister.  Outside of politics and business, Ivanishvili is known to be an avid collector of 20th-century art. It's thought the pride of his collection is Pablo Picasso's painting Dora Maar with Cat, bought at Sotheby's for $95 million in 2006.His residence in Chorvila is reportedly stuffed with replica artworks of Anish Kapoor, Damien Hirst, Henry Moore and Zaha Hadid, the real ones are kept safely in London.His political opponents have dubbed the billionaire "penguin", because of the private menagerie he keeps at his home in Georgia. He has a number of rare species, including lemurs, penguins and a zebra. Bidzina Ivanishvili is married and has four children.
You can share this story on social media: