Clashes during mass eviction in crisis-hit Rome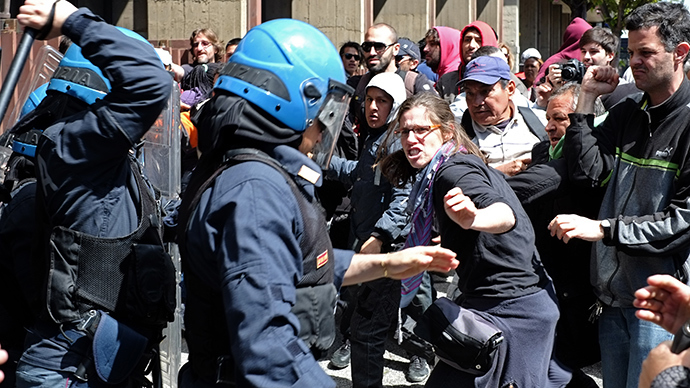 Riot police clashed with 350 squatter families as security forces evicted people from abandoned offices in Rome. This is the latest incident in the rising tide of violence over the mounting economic crisis.
A few people were injured in the clashes as security forces armed with truncheons broke through a crowd of protesters outside. The squatters barricaded themselves inside the building and took to the roof.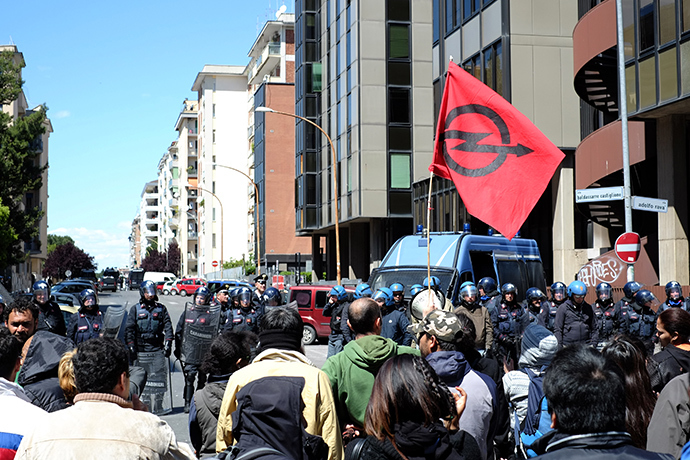 Around 100-150 officers entered the building and dragged the residents out, an AFP photographer reported. The families were put into 10 police vans.
The squatters complained about the violence the police inflicted on them.
"They broke in, throwing our belongings out of the window, dragging us along the floor and kicking those who resisted," one squatter, who did not want to be named, told La Repubblica daily.
"They clubbed us wildly, it was brutal," Cristiano Armati, a member of the Coordinamento association which had helped occupy the building, told AFP by telephone from hospital, where he was being treated for a broken elbow and cuts to the head.
"It doesn't end here though. The fight for housing rights will go on," Armati added.
Another protester was reported to have a broken leg.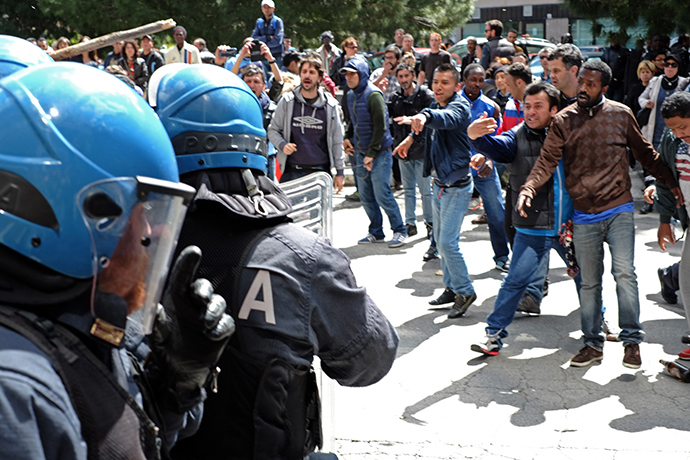 It came nine days after the squatters first occupied the building, which is a former state-owned insurance agency.
Currently, 90 properties in Rome are occupied by squatters, and 3,346 evictions were carried in the first six months of 2013 – a 10 percent jump from the first half of 2012 - the city council stated.
The squatters represent a mix of Italians and immigrants, many of whom lost their jobs in the economic crisis.
Meanwhile, Italy's Panorama magazine investigated property that is currently empty during the crisis, and put the number at 50,000.
To deal with the housing crisis, the government started a new housing plan in March, pledging to double rent subsidies for low earners to 200 million euros ($280 million) for 2014 and 2015. However, the plan came under fire, with critics saying that the sums aren't enough to tackle the problem.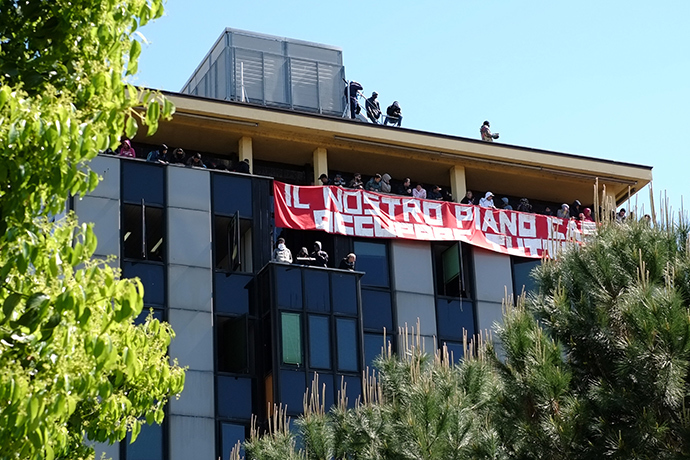 You can share this story on social media: