Palestinian 'abducts and kills' Israeli soldier in West Bank 'to trade body'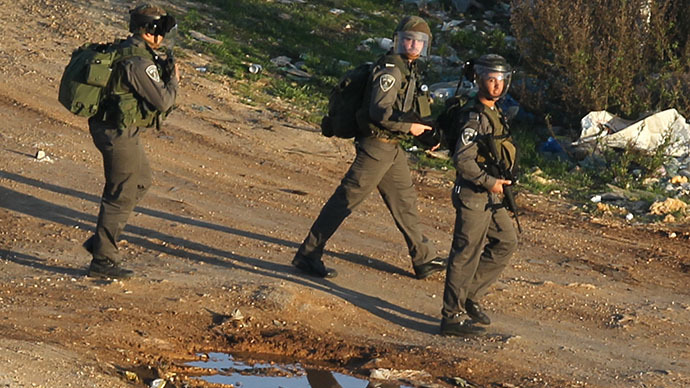 An Israeli soldier has been kidnapped and killed by a Palestinian in the West Bank, reports Israel's Shin Bet security agency.
A resident of the Palestinian city of Qalqilya, in the West Bank, allegedly lured an Israeli Defense Force (IDF) soldier to the scene of the murder, killed him and then hid the dead body in a well, reports the Jerusalem Post (JP). The incident happened on Friday, but the announcement from security forces came on Saturday. 
The suspect, who is currently in custody, reportedly worked together with the victim in a restaurant in the city of Bat Yam, on Israel's Mediterranean Sea coast. The alleged murderer hoped to secure the release of his brother, a jailed terrorist, in exchange for the body of the soldier, JP writes.

On Friday evening, after the Shin Bet received reports about the disappearance of the soldier, who had not contacted his family since the morning, the security agency along with police and the IDF launched an operation to find the missing man. 
The investigation revealed that the suspect - 42-year-old Palestinian Nadal Amar – met the solider and persuaded him to go with him to his residence. The two took a taxi from Bat Yam to the Samaria settlement of Shaarei Tikva, not far from Amar's village. Then, the suspect led the soldier to an open area near the Palestinian village of Saniria, killed and hid the body, security forces said, not clarifying how exactly the killing was carried out. 
Israeli security forces raided the suspect's home and arrested Nadal and his brother.
"During his interrogation, Amar said his motive for the murder was to 'trade' the soldier's body in exchange for the release of his brother, Nur Al-Din Amar, a Tanzim member in prison since 2003 due to his involvement in several terror attacks," the Shin Bet is cited as saying.
Amar took law enforcers to the place where the soldier's body was hidden.
The investigation into the case is continuing and more arrests are expected, security forces said.

Read: Official report from joint #IDF and ISA operation that led to the discovery of a murdered IDF soldier today: http://t.co/u0wgy2PfZL

— IDF (@IDFSpokesperson) September 21, 2013