Israeli airstrike close to Palestinian PM residence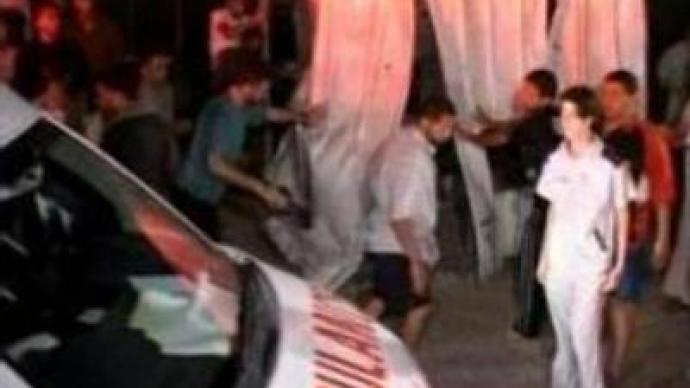 Another Israeli airstrike in Gaza has hit an area near the residence of Palestinian Prime Minister Ismail Haniya of Hamas. Israeli army officials insist Mr Haniya was not the target.
Witnesses say the attack damaged a caravan used by Hamas security guards protecting the Prime Minister's residence. One person is reportedly wounded.Israeli airstrikes in Gaza have killed more than 30 Palestinians over the last week.Israel says its operations are essential to prevent attacks from Palestinian side. Hamas refuses to end its rocket bombardments unless Israel calls off all its military operations in Gaza and the West Bank.
You can share this story on social media: