Instability in Israel sparks growing exodus from Promised Land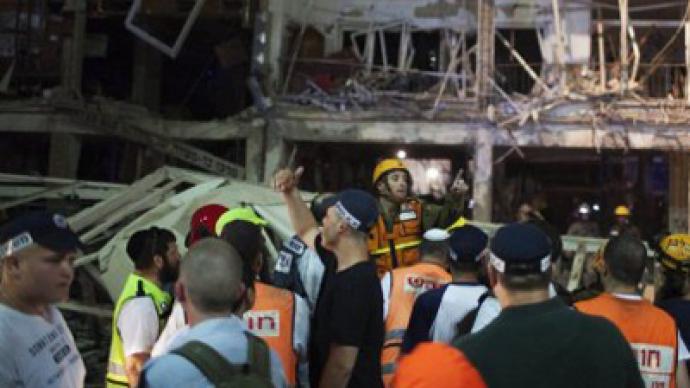 Israel was a state created for Jewish people from all over the world to call their home. But due to security fears, growing numbers of Israelis want to leave, opting for EU or American citizenship to meet their expectations of a promised land.
Rachel Shitz has no reason to like Germany. She was born there before World War II and within six years had been expelled and most of her family killed. But the irony is – she now wants a German passport."I want German citizenship to help my children and grandchildren," she explains, which might be shocking if it was not so common in Israel today. In the last decade, some 50,000 Israelis have applied for EU citizenship.  A quarter of a million already have a second passport. It is unlikely that any other country in the world has such a large percentage of new immigrants preparing to leave. "It's really an irony of history, because Israel was established to become a shelter to the Jewish people," says Gideon Levy, a columnist at Ha'aretz newspaper. "Now Europe becomes a shelter for the Jews living in Israel."A cozy little bar, Mike's Place, is the American heart of Tel Aviv. Inside you will hear more English than Hebrew and you will be forgiven for thinking you are in the US and not the Promised Land.Most Israelis in the capital have a second passport.  Many of them grew up abroad or have a parent who came from another country."I have Canadian and Israeli, and I would never give up my Canadian and I would probably give up my Israeli," says one resident of Tel Aviv."The American I wouldn't give up because I have family there and I want to be able to go there any time," says another. "A British passport, a European passport is a doorway to opportunities," believes a third. Eight years ago the bar was blown up by a suicide bomber. Three people were killed and 50 injured. The bar did not close but some say the rush for new passports heated up."In the peak of the suicide bombings, when there was a feeling of insecurity, yes, there was an increase both in immigration and in a demand for passports," says Dr Yossi Harpaz, a writer on Israeli immigration. And that demand has only grown. In the last five years Israel has been in two wars and many fear another is not far off.  Also, the government's policy of settlement expansion has only isolated the country internationally.  So it is no surprise, says leading Israeli journalist Gideon Levy, that people are tired of living in a warzone."The Israeli leadership is basing its leadership not on creating some hope for the people but by creating, all the time, fear, frightening campaigns against anything," Levy told RT.  And the payoff is a population that feels unsafe, with one eye on Europe.Lawyer Dan Assan has processed nearly 5,000 applications for a second passport in the last ten years. That works out at about 40 passports a month, and he is only one lawyer working in the field."The fate of the Jews in World War II: the ones who were saved are the ones who got the right paper," says Dan Assan. "The lesson is if you can get a paper that can help you to move out of danger zones then you do it."Every year more Jews leave Israel for Europe and the United States than the other way around.One in five Soviet Jews has already returned home.And with no Israeli-Palestinian peace talks on the horizon and growing Israeli insecurity about the Arab demonstrations on their doorstep, this so-called "insurance passport" is unlikely to lose popularity any time soon.
You can share this story on social media: