Jail without charge for African migrants in Israel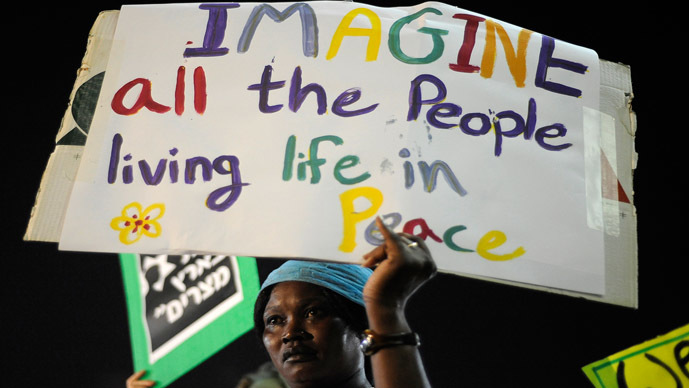 Israel's parliament has passed a law allowing illegal immigrants from Africa to be held without charge for up to a year, despite the Israeli Supreme Court overturning a similar law in September.
The new bill, which is backed by the Israeli government, amends earlier legislation from 2012, whereby illegal immigrants could be held for three years without a trail. The 2012 law was struck down by the Supreme Court in September.
The bill was passed by 30 votes to 15 in the 120 seat parliament or Knesset. Right wing voices in Israel argue that the number of African migrants in the country pose a threat to the country's Jewish character.
Last year, a crackdown was launched on 60,000 illegal African immigrants and Israel deported 3,920 of them.
Since then a new hi-tech fence has been completed along the border with Egypt, which will substantially help to stem the flow of African migrants. Last year around 2,000 immigrants sneaked across the border but this has now become just trickle.
But the law could also affect migrants mainly from Sudan and Eritrea who are already in Israel. Ten of thousands of Africans work in low paid jobs such as dishwashers and cleaners in Tel Aviv and other Israeli cities.
Under the new regulations, those migrants living in Israel illegally would be sent to new detention centers , which the government has called "open facilities", but which the opposition describe as little more than prisons.
The first of the centers, which can house 3,300 people, will be opened for business on December 12. They will be run by the Israeli Prison Services and must provide health care and social services.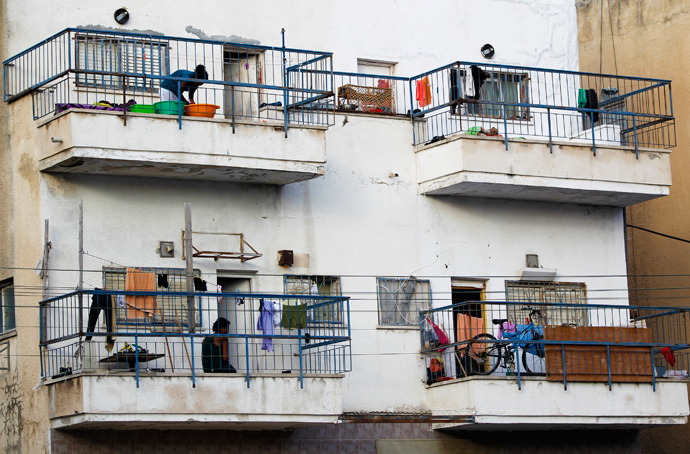 Migrants who have been transferred there will be able to leave the complex during the day but must return at night and will not be able to work. Woman, children and families will not at this stage be sent there.
Those kept in the centers would be held there until their asylum requests are resolved, they are deported, or until they agree to go home voluntarily.
Israel has been trying to persuade as many immigrants as possible to home voluntarily, but this year just 1,700 Sudanese and Eritreans left of their own free will.
Hardliners in Prime Minister Benjamin Netanyahu's Likud party have backed the bill saying it "will keep illegals from our cities".
One MP, Miri Regev, who was one of the advocates of the bill in the Knesset said that Israel "should send them all back to their countries".
But left wing MPs and rights groups have warned that the legislation is anti-democratic.
Zahava Galon told Israel Radio, "Is this how we, as people who have sought asylum, treat human beings?"
While Tamar Zanberg asked, "Would you also have placed Nelson Mandela in a closed detention center?" AFP reports.
The latest plans to deal with the nation's illegal migrant problem comes after an announcement in June that Israel was going to expel thousands of migrants to an unidentified third country.
The hardline campaign against African migrants, many of whom face persecution in their own countries, began in 2011. Netanyahu said at the time that they "are seen by many Israelis as a law and order issue and even a threat to the long term viability of the Jewish state."
You can share this story on social media: