Israel 'secretly deports' 1,000 Sudanese who may face persecution at home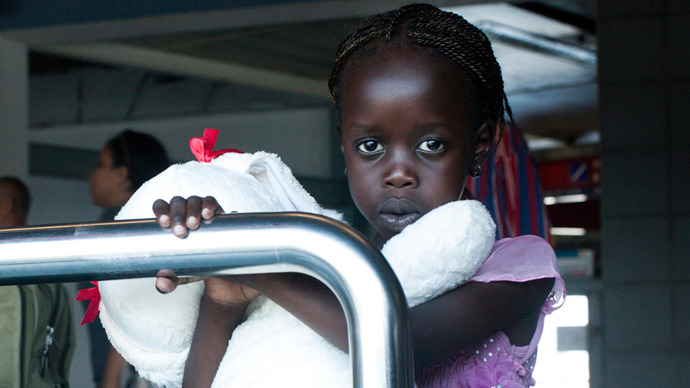 Israel has deported at least 1,000 Sudanese on 'voluntary leave,' Haaretz reported. The UN Refugee agency said it was not informed of the move, and that the deportees were forced to return to Sudan where visiting or living in Israel is a crime.
The repatriation was reportedly carried out secretly over the last few months through a third country.

The UN high commissioner for refugees claimed he had no knowledge of the deportations, and that the repatriation was likely not voluntary because there is no "free will from inside a prison," the newspaper reported.

On Wednesday, the same UN high commissioner for refugees demanded that Israel gives an explanation for the secret deportations. No response was immediately given by either Israeli Prime Minister, Benjamin Netanyahu, or Interior Minister, Eli Yishai.

Sudan is an outspoken enemy of the Jewish state; a visit to the country is punishable under Sudanese law, and residing in Israel is prosecuted as a grave crime. Sudanese passports state they are valid in every country except Israel. Human rights activists believe the persecution for visiting Israel is enough ground to grant refugee status to Sudanese immigrants.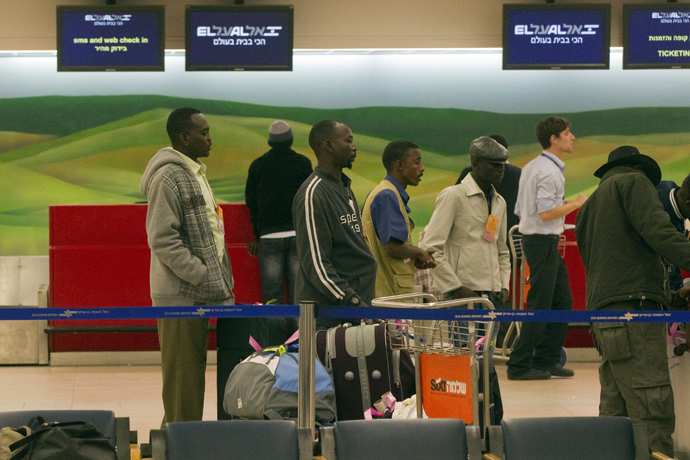 Israel arranged the deportations through a third country, supposedly to prevent the Sudanese from being persecuted upon returning home. Haaretz declined to name the third-party country in its report for security reasons. An official source confirmed to the newspaper that Israel paid for the deportation plane tickets.
The Sudanese are one of the biggest African refugee groups in Israel. They illegally enter the country through Egypt, fleeing poverty, numerous armed conflicts, and governmental persecution over tribal identity or faith. "Deporting Sudanese to Sudan would be the gravest violation possible of the refugee convention that Israel has signed – a crime never before committed," UN representative in Israel Michael Bavli warned the Population, Immigration and Border Authority.
The Israeli government has recently taken a harsher stance against immigrants from Africa. Benjamin Netanyahu dubbed them "infiltrators" and a threat to state security, and encouraged that they be quickly deported to their native countries. Many immigrants face indefinite jail terms if they refuse to voluntarily return to their home countries. The biggest influxes of immigrants in Israel come from the nations of Libya, Sudan, South Sudan, Ethiopia and Eritrea.
Every new known deportation case in Israel has raised sharp criticism from international human rights organizations, and accusations of 'unclean' methods of managing the issue of illegal immigration.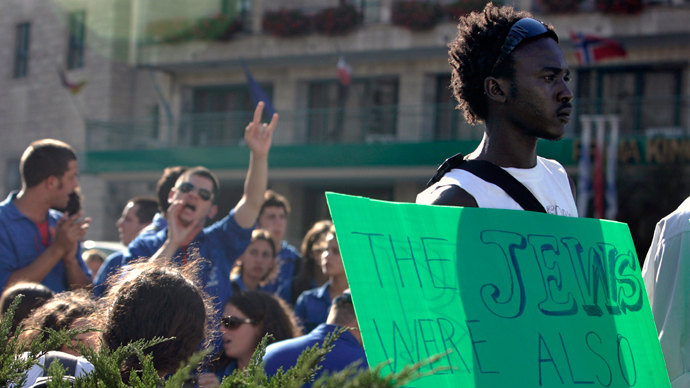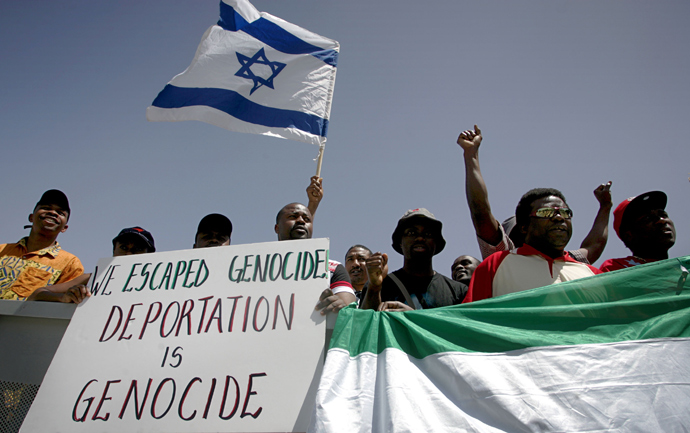 You can share this story on social media: