'Containing Iran': Israel 'in talks' to join alliance with Saudi Arabia, Jordan, Turkey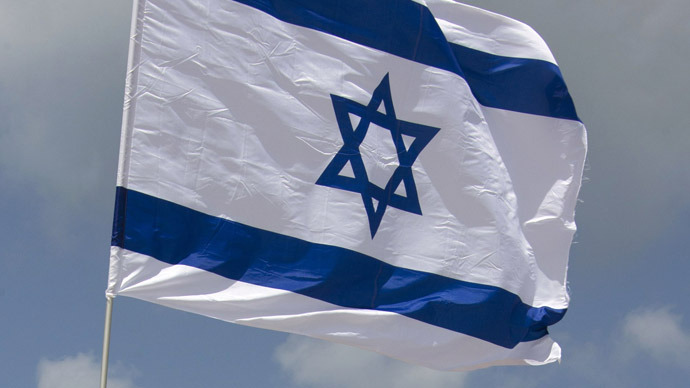 Israel is considering partnering with several moderate Arab states in a US-brokered defense alliance that would be aimed at containing Iran, which is accused of nuclear weapon ambitions, a British newspaper reported Sunday.
The alliance would see Israel teaming up with Saudi Arabia, Jordan and Turkey and the United Arab Emirates to forge a Middle East 'moderate crescent' to contain, rather than confront, Iran, the Sunday Times reported, citing an unnamed Israeli official.
According to the report, such an alliance would give Israel access to radar stations in Saudi Arabia and the UAE in exchange for its own early warning radar information and anti-ballistic missile defense systems, the source said.
In addition to US-made Patriot anti-missile systems, Israel has deployed the Iron Dome all-weather defense system, although this system guards against rockets fired from distances of 4 to 70km away.
The report suggested that Jordan would be protected by Israel's Arrow long-range anti-missile batteries.
"The plan is to start with information-sharing about Iran's ballistic missiles," said an Israeli official.
The proposal, known by participating diplomats as '4+1', is being brokered by the United States. If successful, it would represent a marked shift in Middle East policy at the White House, which in the past has said it is not interested in containing Iran, but rather preventing it from achieving nuclear weapon capability.
However, Turkey has dismissed the report. "These are manipulative reports which have nothing to do with the reality," a Turkish Foreign Ministry official told Hürriyet Daily News.

Tehran denies it is attempting to build a nuclear weapon, saying that its nuclear research is aimed at creating new energy resources for its civilian sector.
The prospects for the plan's success, however, remain questionable as Israel does not maintain formal diplomatic relations with Riyadh or Abu Dhabi, while relations with Ankara have been rather strained for the last several years.
Relations between Israel and Turkey sharply deteriorated following the 2010 Gaza flotilla raid, which left eight Turkish nationals dead after their ship attempted to break an Israeli-Egyptian blockade of the Gaza Strip.
In March 2013, Israel apologized for the raid on the Turkish vessel, which observers say represents a step toward the normalization of relations between the two countries.
The Sunni states of Saudi Arabia, UAE and Jordan, not to mention Israel and the United States, are all wary of Shiite Tehran gaining any strategic advantage in the region, a factor that may compel the Arab states and Israel to put aside their differences and join some sort of alliance.
You can share this story on social media: