Russian plane wasn't targeted in Syrian airspace – state news agency
Published time: 1 May, 2013 20:05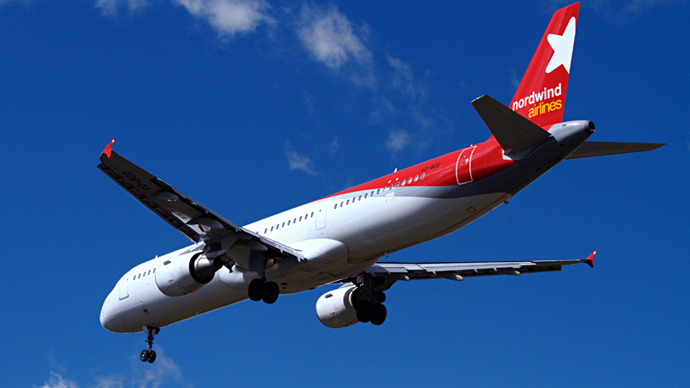 An official source at the Syrian Civil Aviation Authority (SCAA) has denied that a Russian passenger airplane was targeted while flying over Syria on Monday, SANA news agency reported.
The plane entered Syrian airspace and left it without any incident, the source at SCAA told the agency.
The pilot of the plane contacted the air traffic control tower in Damascus, as a standard procedure, but didn't mention any unusual incident, the source insisted.
As quoted by the Syrian media outlet, the source noted that the pilot only requested permission to rise from 34,000 to 36,000 feet as it was not considered to be something "out of the ordinary."
The official added that dozens of other civilian planes flew over Syria on Monday in addition to the four Russian planes, which "shows that Syrian airspace is completely safe for commercial flights," as quoted by SANA.
On Monday April 29 the Russian Interfax news agency cited "an informed source in Moscow," which reported that a Russian passenger plane was attacked when flying over Syria. The Airbus A320 plane belonging to Nordwind Airlines, a Russian charter air carrier, was allegedly targeted en route from Egypt's resort city of Sharm el-Sheikh to the city of Kazan, in Russia's republic of Tatarstan.
Interfax's source added that the aircraft was allegedly attacked when it was flying at an altitude of 9,800 meters, after which the crew reported the incident to Syrian ground control, and the flight was allowed to gain altitude of nearly 1,000 meters more.
The unnamed Syrian official at SCAA has denied that the incident was reported to the air traffic control, adding that Syrian radar systems "didn't report anything to the contrary."