Netherlands resume trial of anti-Islamic MP Wilders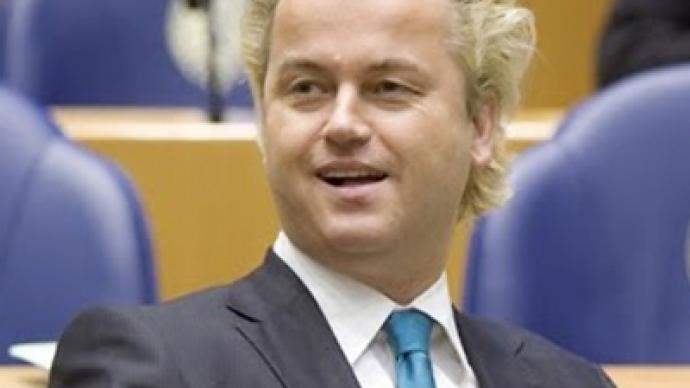 The trial against a controversial Dutch MP, known for his strong anti-Islamic views, is resuming with its original judges after a special panel refused Geert Wilders' request to change what he calls a 'biased' panel.
Wilders is known for his strong anti-Islam rhetoric, such as saying, for example, that "the Koran is a fascist book which incites violence, that is why this book, just like Mein Kampf, must be banned," or that "Islam is the Trojan horse of Europe".However Gerard Batten, a member of the UK Independence Party and who knows Wilders personally, has said although he does not entirely agree with Wilders, he feels something of an admiration for the man who stands up for liberal Western democracy in the face of an ideology that, he says, wants to destroy it.Wilders' argument is not directed against individuals, but against an ideology, Batten pointed out, a belief system which is not compatible with democracy and freedom of speech."We are now having a trial because somebody has dared to criticize a book. Now, recently here we had Professor Richard Dawkins who had a whole TV-program criticizing Christianity and the Bible and said equally strong things, that it was a crime against humanity, he wanted to arrest the Pope, I believe… Now, nobody had threatened to kill Professor Dawkins, or wanted to lock him up or put him on trial, and he's doing exactly the same thing, he's arguing about a belief system," he said.Although many fellow Europeans share Wilders' concerns, politicians are afraid to address the pressing issues of immigration, Batten explained. They are afraid to be accused of political incorrectness or racism, or they are even afraid to suffer actual physical harm, and do not want to live under permanent police guard, as Wilders has to."Now, what has he (Wilders) done? He has criticized an ideology, and for that he is threatened with death. I think this is the reason why lots of other politicians are not so keen on it. They do not want to be called racists, they don't want to be called names by the great politically correct elite, and they actually have a real fear for their lives.""It's about fear of what might happen if people speak out against this belief system and, of course, this way the belief system gains more power all the time, unfortunately," Batten concluded.
You can share this story on social media: