Under siege: Iraqi military prepares raid on militant-held Fallujah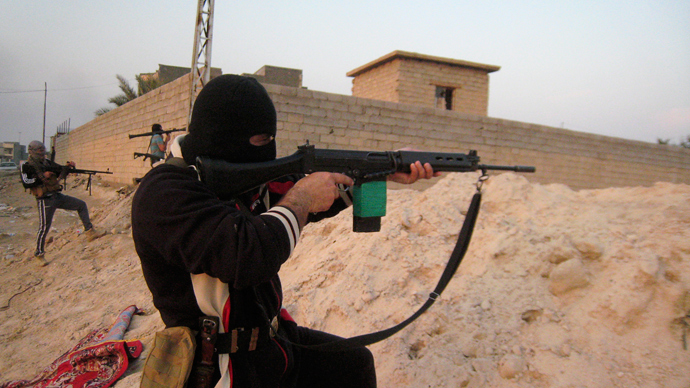 The Iraqi army is preparing to raid the city of Fallujah to end a month-long standoff with al-Qaeda-linked militants controlling Anbar province, officials said. The anti-govt militants inside the city were sent a "final warning" to lay down their weapons.
Areas in the Anbar province west of Baghdad have been occupied by the members of the Islamic State of Iraq and the Levant (ISIL) and other anti-government Islamic militants and tribesmen not affiliated with Al-Qaeda since late December.

"That's it," a top security official told Reuters on Saturday. "[Militants] were given enough time to make their choice, but they failed."

A decision had been made to storm Fallujah by 1500 GMT on Sunday, an official said on condition of anonymity.

Those inside the city have been sent a "final warning" to lay down their weapons and leave the city, seizing the opportunity to get amnesty, official added. Whoever remains in Fallujah and offers resistance will be treated as a militant.

"The message was clear, we offered them to leave the city and be a part of the national reconciliation project," the security official said. "But, if anyone insists on fighting our forces, he will be considered an ISIL militant whether he is or not."

Government troops deployed in the area also confirmed they received orders to be ready for an offensive.

"We are prepared to enter any minute," one of the soldiers told Reuters. "Some of our troops in southern and southeastern Fallujah have already moved in closer to the city."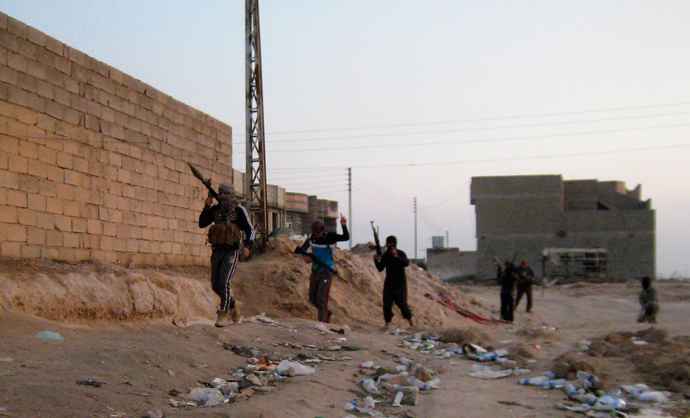 The government is preparing to intensify airstrikes on the city, clearing the ground for an assault by special forces. "We expect to engage in a fierce battle in the southern areas of the city where militants are holed up," SWAT officer told Reuters on condition of anonymity.

Two weeks ago, Iraq's deputy interior minister warned that ISIL have adequate weaponry to siege the capital Baghdad. "The weapons that were brought inside Fallujah are huge and advanced and frankly enough to occupy Baghdad," Adnan Al-Asadi said.

Up until now, Prime Minister Nuri al-Maliki has been hesitant to launch a full-scale assault on the city, instead hoping that the local tribes change their mind and expel militants from the area. Maliki also appealed for international support and weapons to help resolve the crisis, prompting the US to accelerate it military supplies to Iraq. Since its withdrawal from Iraq, the United States has donated more than $14 billion worth of weapons to the embattled country.

So far, the standoff in Anbar province has seen hundreds of people killed and forced more than 140,000 people to flee their homes, the UN refugee agency said.

Overall, violence in Iraq has been on the rise over the past year and January became the deadliest month since April 2008, with suicide bombings and other violence across Iraq having claimed the lives of more than 1,000 people, almost 800 of whom were civilians.
You can share this story on social media: