At least 19 killed in Iraqi mall, intel HQ attacks, as siege ends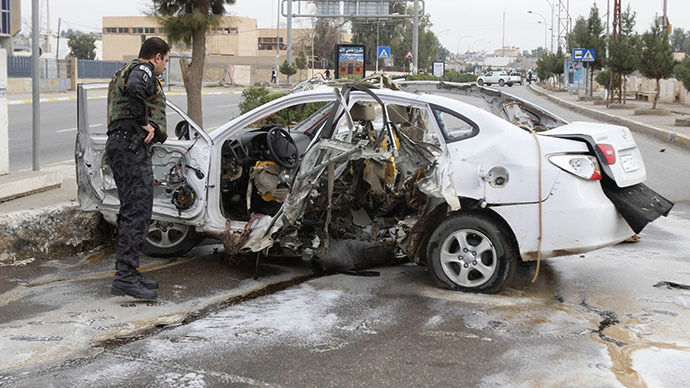 At least 19 people have been killed and 70 wounded after a siege on an Iraqi mall in the northern city of Kirkuk, as well as an attack on an intelligence HQ. Security forces have rescued 11 hostages, ending the mall siege.
At least nine of the people died in the mall, while five police officers and two civilians had lost their lives in the police headquarters attack.
Iraqi security forces have regained control over the Jawahir Mall in Kirkuk after a gunfight lasting several hours. One armed militant has been captured alive during the operation, Al Jazeera reports, while three have been killed, according to the AP.
Police commander Brigadier General Sarhad Qadir recounted how the officers stormed the mall early Thursday morning, killing the attackers.
Police are still looking for militants who might have survived the raid, local governor, Negm El Deen Omar, told Al Jazeera.

"A terrorist situation like this was inevitable and nothing can stop their deviant attacks," he said. "We are working together to investigate this situation and have rescued eleven people."
The shopping mall was on fire late on Wednesday with shooting heard coming from inside the building as police forces were preparing for the raid.

"This is a very bold attack, there has been violence going on for about ten hours now," al Jazeera quoted a source as saying. "Security forces are talking about surrounding the building but they cannot enter because the gunmen are inside."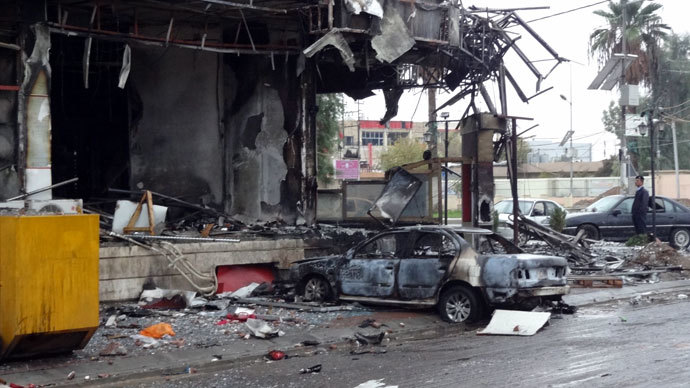 Violence in Kirkuk erupted earlier on Wednesday, after suicide bombers and gunmen attacked a police intelligence headquarters. Security forces and militants engaged in a two-hour gun battle at the complex where explosions could be heard. At least nine people were killed and 70 people were wounded according to the head of the health directorate in Kirkuk.
Although the Iraqi government has recently stepped up its efforts to tackle Al-Qaeda in the country, this has done little to subdue terrorist attacks, which continue on a daily basis. This year has already seen over 7,000 Iraqis killed, according to the Iraq Body Count project.
Follow RT's timeline of Iraq violence in 2013.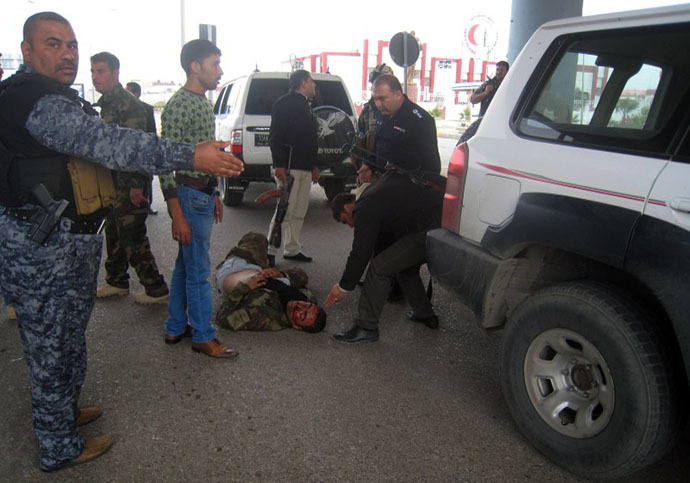 You can share this story on social media: