Bombing spree as Iraq heads for first polls since US withdrawal
Iraqis are voting in the country's first elections following US forces' withdrawal. However, terrorist attacks forced a third of provinces to refrain from participating in the polls due to security concerns.
The surge in assaults in recent days – mainly on candidates in the regional elections – has left over 100 people dead, 14 of them election candidates.
Security has been stepped up in Baghdad, with residents searched before being allowed to enter polling stations, and soldiers and police setting up numerous new checkpoints.
The streets were almost empty, with only pre-approved vehicles allowed.
"Security is the most important problem that all of them should be working for -- without this, life would be so difficult," university student Abdulsahib Ali Abdulsahib, 22, said after he cast his ballot.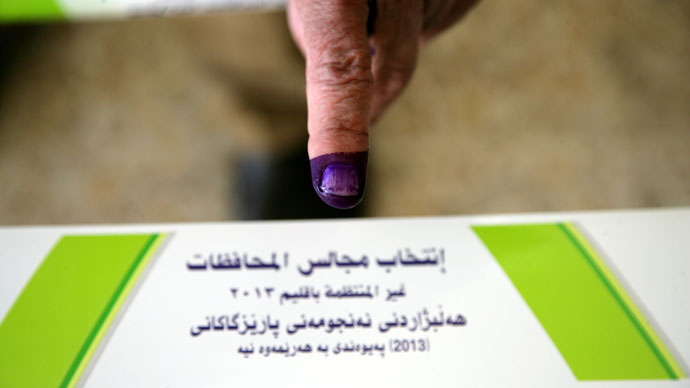 Despite security being stepped up all across the country, militants were able to carry out several attacks on Saturday, with four people wounded, according to Reuters.
Due to security concerns, six of Iraq's 18 provinces are not participating in the polls, two of them because authorities say security cannot be ensured, and four because of various political disagreements, AP reported.
The current elections for provincial councils, responsible for naming governors who lead local reconstruction are the first since the US troops departed from Iraq. They are considered a chance to evaluate the parties' popularity ahead of general elections next year.
About 8,000 candidates are participating in the elections, with 378 seats contested.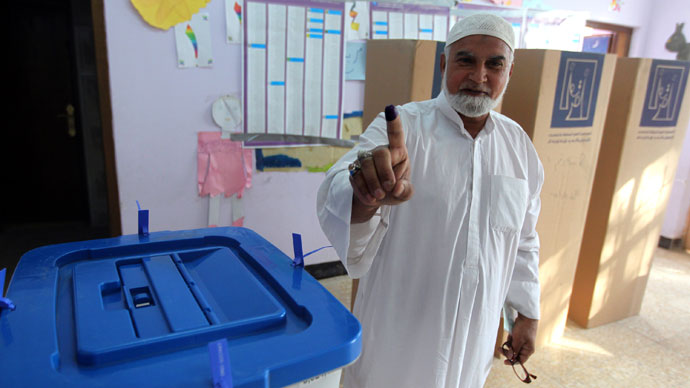 Watch RT's Lucy Kafanov's report from Iraq

You can share this story on social media: