32 killed, some 100 wounded in Iraqi bomb attacks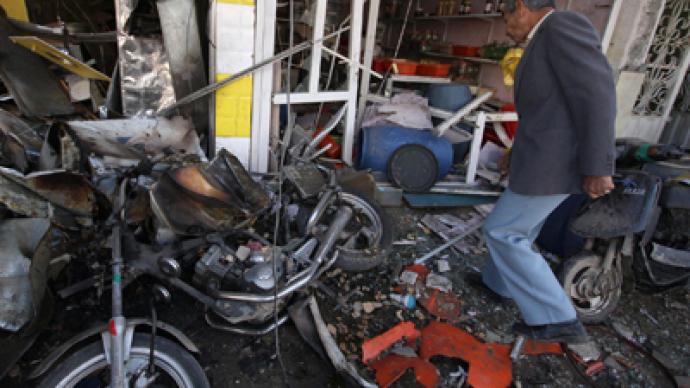 A car bomb and two roadside bombs in Iraq killed at least 32 and wounded dozens more on Thursday. All the blasts were targeting Shiite-populated areas south of Baghdad.
Two roadside bombs in the city of Hilla blew up a group of Shiite pilgrims, leaving at least 26 people dead and several dozen wounded. The bombs struck a commercial area of the city during a busy period.Another attack happened in the shrine city of Karbala, 90 kilometers to the south of Baghdad. A car bomb killed 6 civilians and wounded 20, some of them police officers.A police spokesman said all roads to Karbala are closed and police are searching the city for another car bomb.Every year millions of pilgrims visit the city of Karbala for Ashura commemorations, marking Hussein's death in 680 AD. This year commemorations fell on November 25. Ashura commemorations are followed by a 40-day mourning period which also attracts thousands of pilgrims to Karbala.The majority of the Iraqi population are Shiite Muslims. Insurgents from the Sunni minority are regularly targeting Shiites in terror attacks.On Tuesday three car bombs, targeting Shiite places of worship and a funeral in the Shuala district of Baghdad, killed 23 civilians.
You can share this story on social media: