Over 40 killed in violence across Iraq on major Muslim holiday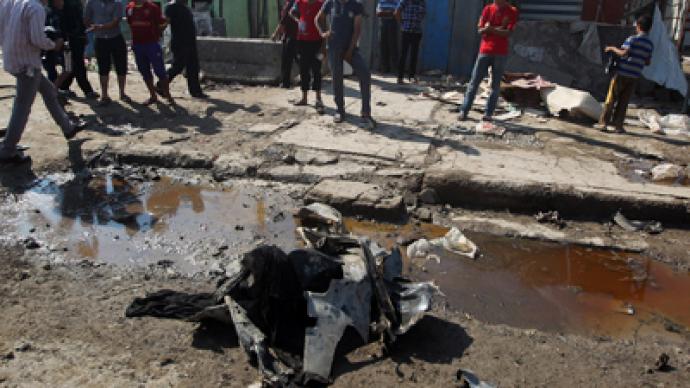 Iraq has seen its deadliest day in October with at least 40 killed and dozens wounded in a series of attacks across the country. The latest wave of violence comes as Muslims celebrate one of their major holidays - Eid al-Adha.
­Two car bombings in a Shiite neighborhood of Baghdad killed at least 23, police say. Earlier another blast in the northeastern Shiite neighborhood of al-Mamel killed five people and wounded 13 others.Six people were killed after an explosion rocked a bus carrying Iranian pilgrims to a Baghdad shrine. Police say the bomb was attached to the bus.Another roadside bomb in Taji –  20 kilometers north of Baghdad –  left another five people dead on Saturday.Five more were killed in a spate of attacks in the northern city of Monsul, police reported. Most of those targeted were from the minority Shabak sect.The bloodshed comes on the second day of the major Muslim festival Eid al-Adha – the Feast of Sacrifice.