Iran holds trial of suspected Israeli 'spies'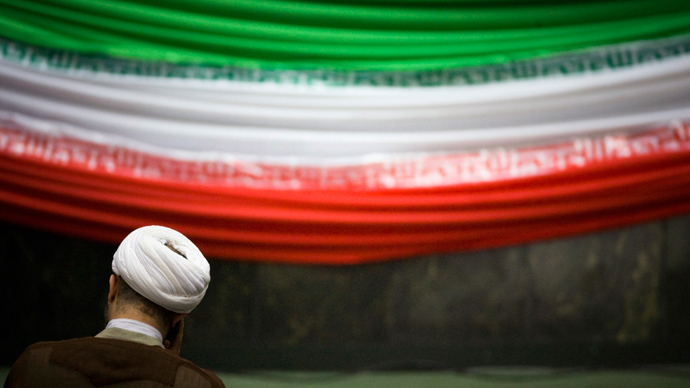 A group of supposed Israeli spies went on trial in Iran on Saturday. The group led by three people was charged with recruiting 60 Iranians and plotting against the government of the Islamic republic, said a judge as quoted by a local news agency.
The accused allegedly acted against Iran's security, collected information transferring it outside the country and assisting anti-religious establishments, Judge Dadkhoda Salari was quoted on Saturday by the Mehr News Agency as saying.

Salari added that many of those charged confessed during interrogation and many documents testifying to their guilt have been confiscated. The judge provided no further details of the trial.

Meanwhile, the semi-official Mehr news agency reported that Iranian authorizes arrested four men for planning to sabotage nuclear sites on October 6.

"Four of these individuals were caught red-handed and their interrogations are ongoing," said the head of Iran's Atomic Energy Organization, Ali Akbar Salehi as quoted by the agency.

Salehi did not elaborate on any of the details of the alleged plot and it is not clear whether the arrests are connected with each other.

There have been tensions between the two countries, including disagreements over Iran's nuclear program. Israel together with the US and other Western countries accuse Iran of developing its nuclear technology for military purposes. Iran denies the claims, saying that its uranium enrichment program is being developed for medicine and energy.

Since 2010 there have been a number of assassinations targeting top Iranian scientists and experts in the nuclear and missile fields. Israel's foreign intelligence service Mossad is believed to be responsible for the attacks in an alleged attempt to stop Iran's nuclear program.

Following the election of the new president Hassan Rouhani in August, the international community has expressed hopes that the Iranian-Israeli relations would enter a new era with a more liberal political mindset as Rouhani pledged to take a "path of moderation."

However, Israeli Prime Minister Benjamin Netanyahu has urged to "awaken from the illusion that has taken hold on some since the elections in Iran."

At the end of September, an Israeli court remanded in custody a Belgian man of Iranian descent, Ali Mansouri, suspected of spying for the Islamic republic and collecting "intelligence for a possible terror attack."


You can share this story on social media: