Iran to conduct joint exercises with Syria?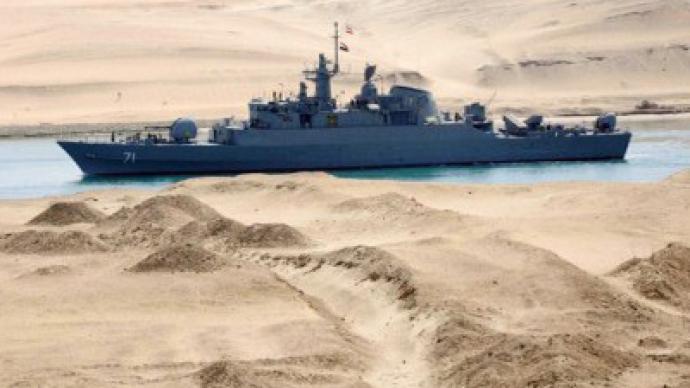 An Iranian flotilla has arrived in a Syrian port to provide maritime training to the country's navy, media reports. It's only the second time Iranian warships have sailed through the Suez Canal into the Mediterranean.
The ships have docked in the Syrian port of Tartus some 220 kilometres from the capital. They are due to take part in a joint training exercise with Syrian navy which was organised last year, the Mehr News Agency reports. Syria is the only country in the region which has an agreement on naval cooperation with Iran.The flotilla belongs to Iran's 18th fleet and comprises the destroyer Shahid Naqdi and supply ship Khark. Admiral Habibollah Sayari confirmed "for the second time since the Islamic revolution," its ships passed through the Suez Canal.Sayari added that the mission was intended to show Tehran's "might" and take a "message of peace and friendship" to the region.Meanwhile, Iran's old foe, Israel, is keeping a close eye on the situation."We will closely monitor the movement of the two ships to ensure they do not approach the Israeli coast," an Israeli official is quoted by AFP.Iranian ships passed through the canal for the first time exactly a year ago.On February 17, 2011, Iran sent its warships to the Mediterranean for a similar training mission with Syria as a part of its campaign to gain "hegemony and control" over the Middle East. Israeli officials called that move a "provocation."The Suez Canal allows shipping to pass from the Indian Ocean to the Mediterranean without going around the southern tip of Africa.
You can share this story on social media: