Iranian Suez-bound warships delayed 48 hours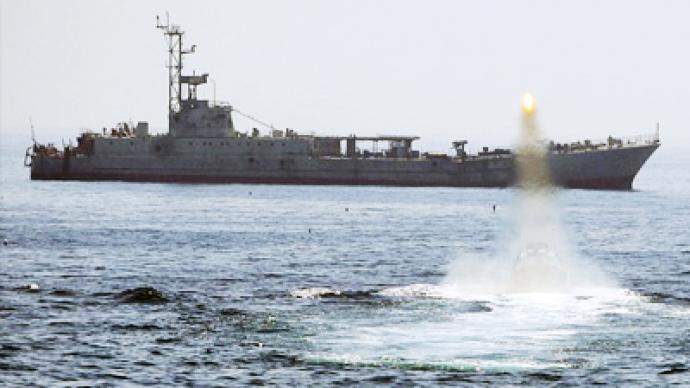 Two Iranian warships have been delayed entry into Egypt's Suez Canal by 48 hours. This comes after Israel and the US expressed strong concerns over the dispatch.
The ships were initially due to sail the canal at 6.00 Monday morning en route to the Mediterranean and further on to Syria. The permission was gained from Egypt's authorities on Friday.The ships, a frigate and a supply ship, will be the first Iranian war vessels to navigate the waters since the country's Islamic Revolution in 1979. The BBC reports that Iran plans to send its navy forces to the Mediterranean Sea for a year with the purpose of intelligence and information collection.Iranian TV announced on Sunday that the ships had already passed through the canal, which was later refuted by the canal's administration.Israeli Prime Minister Benjamin Netanyahu said on Sunday that he viewed Iran's dispatch of the ships "with utmost gravity." He regarded it as an attempt by Teheran to exploit the current situation in the Middle East to extend its regional influence. Israel and Iran broke off diplomatic relations 30 years ago. Israel is concerned that the fleet might be used against it and, moreover, that Tehran is already supplying its neighbors with weapons and is building a nuclear arsenal at home preparing to assault Israel. The ships have already arrived at the gate of the Suez Canal and have reportedly been searched by Egyptian officials who have not found anything suspicious on board. The reasons why Egypt's authorities gave permission for the Iranian ships to sail through the canal still remain unclear. Israel is concerned that more ships might gain the same right in the future.
You can share this story on social media: