Circumventing sanctions: Iran begins construction of $10bn gas pipeline to Syria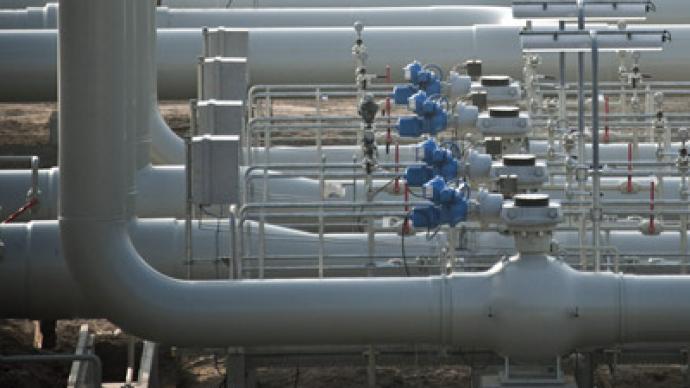 Iran has begun building a US$10 billion gas pipeline to Syria as part of efforts to boost its energy sector, as well as help its war-torn neighbor. Tehran has also been battling Western sanctions ever since it refused to abandon its nuclear program.
According to a report by Fars news agency, Iran has begun construction of the first phase of the project. It involves a 225km (140 mile) stretch and will cost approximately $3 billion. The 1,500km (750 mile) pipeline will pass through Iraq before reaching Syria.The entire project is to be completed in the second half of 2013. The deal was signed between Iran, Iraq and Syria last July, Fars said.The pipeline would help boost Iran's gas output, which the country hopes will exceed Qatar's by 2016.Iran has the world's second-largest gas reserves, estimated at 28 trillion cubic meters.Meanwhile, after a seven month decline due to Western sanctions, Iran's oil output has made a recovery. The sanctions also initially hurt exports. However, China's and South Korea's increased purchases have seen an export recovery recently.Syria's stability is vital to Iran, with the Persian state giving its beleaguered neighbor unwavering support since the beginning of the civil unrest.It warned against sending weapons to Syrian rebels, saying it will threaten regional stability and increase the "risk of terrorism."Iran's foreign minister said in a speech on Sunday that talks between Syrian officials and opposition groups that "some countries envisage arming the opposition with heavy and semi-heavy weaponry."Tehran has also hosted a conference under the motto, "No to violence, yes to democracy" in a bid to end the violence in Syria. An estimated 200 Syrian and regional politicians gathered in Iran's capital on Sunday to discuss possible solutions."We believe reforms in Syria should lead to a free, fair and transparent election with the cooperation of all political parties," Iran's Foreign Minister Ali Akbar Salehi said in opening remarks at the one-day Syrian National Dialogue conference.Iran continues to back Syrian President Bashar Assad and his regime, despite the continued bloodshed. The presence of delegations from dozens of countries, including representatives of Russia and China, two of Syria's key allies, has shown that Iran may well be able to influence the conflict, notwithstanding crippling Western sanctions and international condemnation.
You can share this story on social media: