Iran cuts off oil supplies to Britain, France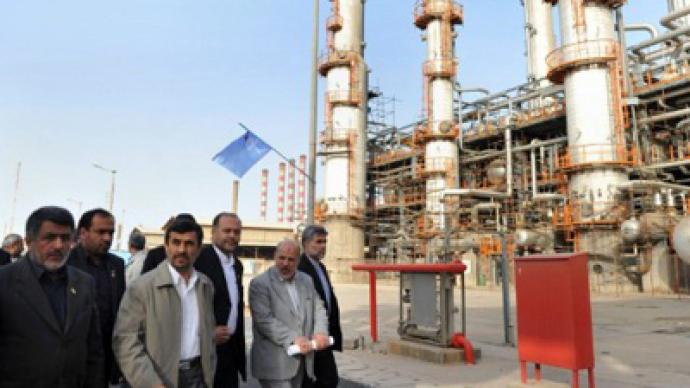 The move was confirmed by the country's Oil Ministry, with the spokesman saying that Iran will be "selling its oil to new customers".
The decision is not expected to have a big impact, as France only bought three percent of its oil − 58,000 barrels a day − from the Islamic republic last year, and Britain buys less than 1 per cent. But it was seen as a warning shot to other EU nations that are bigger consumers of Iranian oil, including Italy, Spain and Greece. The latter would be the most affected, should Iran go ahead with the cuts, as crisis-hit Greece gets more that 30 percent of its oil needs from the Islamic Republic. As a whole, the bloc currently buys about 18% of Iran's oil exports. Iran is the world's 4th largest oil supplier, with China, India and Japan its largest buyers. Earlier this month, Iran's Oil Minister threatened to cut the Republic's oil exports to "some" European countries. "We have our own customers … The replacements for these companies have been considered by Iran," Nikzad said. News of Iran cutting supplies to 6 EU member states caused a lot of concern in Europe – and in world's markets, with the price of Brent oil jumping above $120 a barrel. The move to cut supplies to France and Britain appears to be a response to the European Union decision to ban Iranian oil imports. The ban was introduced as a part of ongoing economic sanctions designed to force the Islamic Republic to give up its controversial nuclear program.The measures have hit Iran's economy hard, but Tehran has remained defiant and simply responded by ramping up its nuclear activities.Last week, Iran said it had installed another 3,000 centrifuges to increase its uranium enrichment capabilities.
You can share this story on social media: