SWIFT sanctions: West going to extremes to punish Iran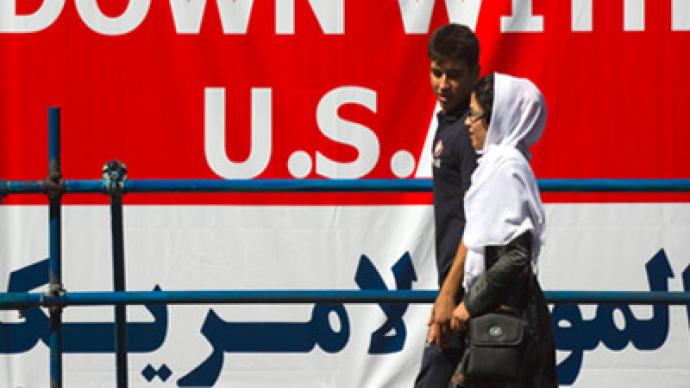 US wants Iran evicted from SWIFT, an independent financial clearinghouse that is crucial to the country's oil sales. This could immediately cripple Tehran's financial lifeline, but would come with its own costs for the world economy.
Iran's eviction from SWIFT could drive forward the current slow pressure campaign of sanctions aimed at persuading Iran to drop its nuclear program. It might also buy time for the US to persuade Israel not to launch a pre-emptive military strike on Iran this spring.The bitter truth is, the plan might actually backfire on western nations themselves as it could send oil prices soaring and undercut the reputation of Society for Worldwide Interbank Financial Telecommunications (SWIFT). The Brussels-based organization is a banking hub used by virtually every nation and corporation around the world. Mark Dubowitz, a sanctions expert advising the White House on Iran, told AP the Obama administration is having detailed discussions on the merits and consequences of forcing SWIFT to block Iranian transactions.While United States cannot order SWIFT to kick Iran out, it can punish the organization's board of directors. Some American lawmakers went further and are already trying to increase pressure on SWIFT. The Senate Banking Committee passed a measure earlier this month directing the White House to press SWIFT to block Iranian entities. A tougher House bill would compel the administration to sanction SWIFT unless it stopped providing services to Iran.Representatives from SWIFT are scheduled to meet with European Union officials this week, according to US official familiar with the talks. The meeting is expected to result in the EU ordering SWIFT to expel at least some of its sanctioned banks. It is unclear, however, whether the order will extend to Iran's Central Bank.In the case SWIFT fails to act on its own, the US expects Europe to require SWIFT to terminate services for Iranian banks, an Obama administration official said. Lawyers for SWIFT are holding meetings in Washington. People familiar with the talks say a compromise is possible in which SWIFT would voluntarily bar or restrict Iranian transfers. More than 40 Iranian banks and institutions use SWIFT to process financial transactions, and losing access to that flow of international funds could badly damage the Islamic republic's economy. It would also probably hurt average Iranians more than the welter of existing banking sanctions already in place since prices for household goods would rise while the value of Iranian currency would drop.Back in 2006, SWIFT was involved in a separate controversy when it was revealed that it had skirted the EU's strict privacy laws after the September 11, 2001, attacks. The organisation was found to have transferred millions of pieces of personal information from its US offices to American authorities as part of the US Terrorist Finance Tracking Program.SWIFT handles cross-border payments for more than 10,000 financial institutions and corporations in 210 countries. It lets users exchange financial information securely and reliably, thereby lowering costs and reducing risk. Established in 1973, the essential but little-known hub is overseen by major central banks, including the U.S. Federal Reserve and the European Central Bank.
You can share this story on social media: