Iran: Lift sanctions, and we will fully cooperate with IAEA
Published time: 19 Jun, 2012 17:51
Edited time: 20 Jun, 2012 00:25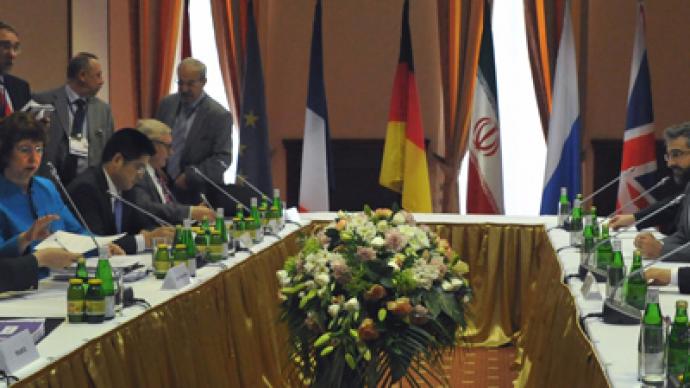 The Islamic Republic's chief nuclear negotiator Saeed Jalili said his country is prepared to fully cooperate with the International Atomic Energy Agency if the sanctions currently placed on Iran are lifted.
Jalili made the statement after a third round of talks on Iran's nuclear program finished in Moscow. All parties expressed satisfaction with the talks, despite the fact that no breakthroughs have been made.
Both Russian Deputy Foreign Minister Sergey Ryabkov and EU Foreign Policy Chief Catherine Ashton have said significant differences remain between Iran and the P5+1 group, which consists of the five permanent members of the UN Security Council and Germany.
Ashton also said the group continues to demand that Iran stops enriching uranium to 20%, get rid of its accumulated stock and close the enrichment facility in Fordo. The EU Foreign Policy Chief also noted that counter-proposals were made in order to establish a certain level of trust. "We are ready to move forward, ready to respond to the steps Iran chooses to take," Ashton told reporters at a press conference.
Ryabkov added that despite the lack of a breakthrough, significant progress has been made, and it is very important to continue the work, as it brings all parties closer to a mutually satisfying solution.
Jalili said the talks in Moscow were much more serious and realistic than previous meetings. But he reiterated Iran's right to nuclear enrichment for civilian purposes, calling it an "inherent right" of the Islamic Republic.
Iran's nuclear negotiator also claimed the EU oil embargo on Iran will not contribute to the success of talks with the P5+1 group.
The next round of expert-level talks have been scheduled for July 3rd, and will take place in Istanbul