Iran agreement could be reached for the first time in many years – Lavrov
Following a meeting with his Iranian counterpart, the Russian Foreign Minister pledged to urge all sides to strike a deal latest round of talks in Geneva. Chinese diplomats also believe that nuclear talks with Iran have come into the closing phase.
Russia's FM Sergey Lavrov told his colleague, Iranian Foreign Minister Mohammad Javad Zarif that, "Russian side will continue to contribute in every possible way to the achievement of the agreement, which will serve the interests of all parties involved in negotiations and will contribute to strengthening stability and security in the world," Lavrov said. 
The Iranian and Russian foreign ministers met in Geneva on Friday evening to compare notes on the upcoming talks. The ministers specifically discussed in detail potential stumbling blocks to reaching an agreement.
"Lavrov specifically stressed that for the first time in many years the six world powers and Iran have a real opportunity to reach an agreement. It is in the common interest to make this happen," Russia's Foreign Ministry said in a statement.
The foreign ministers of the P5+1 group (the US, Britain, France, China, Russia and Germany) are flying in to Geneva to attend a historic gathering that might put an end to decades-long sanctions against Iran, in return for putting country's nuclear program under full international control.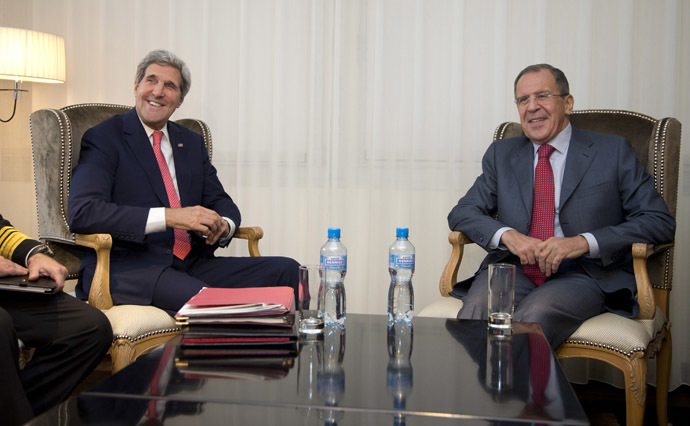 Russia's FM Sergey Lavrov has already held talks with EU foreign policy chief Catherine Ashton and is expected to meet with US Secretary of State John Kerry and Chinese Foreign Minister Wang Yi, who are both in Geneva now.
US State Department spokesperson Jen Psaki said that John Kerry has come to Geneva to "help narrow the differences." 
The meeting between Lavrov and Kerry is planned for Saturday. It is possible that the UN-Arab League envoy for Syria, Lakhdar Brahimi , will join them later, Interfax cited a source in the Russian delegation as saying. 
Diplomatic leaks damaging Iranian nuclear talks – Russia's deputy FM
Russian Deputy Foreign Minister Sergey Ryabkov has lashed out at the western media for presenting "rather one-legged comments" on the Geneva talks and attempting to blame the Iranian delegation for the lack of a breakthrough.
"The impression is that anonymous sources in several delegations are doing much to lay the responsibility for a lack of progress on the Iranian side," Itar-Tass quoted Ryabkov as saying. He added that the diplomats organizing leaks and revealing information about the talks could ruin the diplomatic negotiations altogether.
Ryabkov described this situation as unfair and called for a complete media blackout during the talks.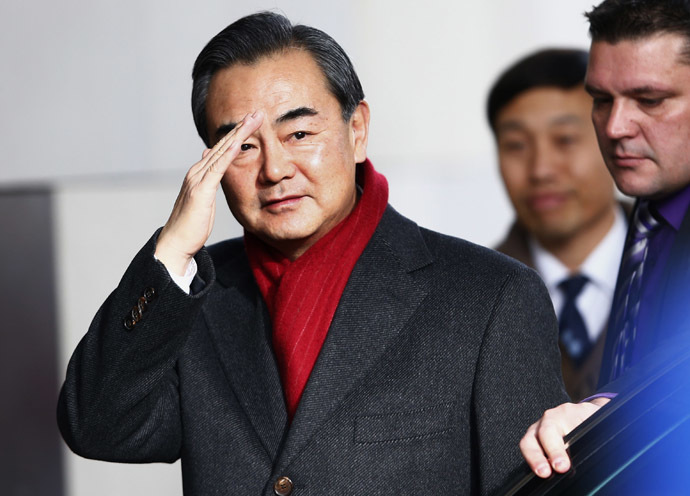 "Any negotiations, especially on such a sensitive issue as settlement of the situation around the Iranian nuclear program, require silence from the media," Ryabkov said, adding that the situation could change and those who were previously holding up a deal could make a step forward.
The Geneva talks have been progressing for three days now and some of the detailed suggestions made by the Russian delegation have found their way into the wording of the document being drafted by the P5+1 and Iranian delegations, Ryabkov said.
"We confirm with satisfaction that several of Russian approaches, including the principal one, which have been expressed by the Russian president and foreign minister at various stages, as well as certain variants of the text, which we are suggesting now, are finding support," Ryabkov said, adding that these proposals were "balanced, reasonable and fair".
Though the P5+1 group and Iran still have some unsettled issues to be agreed upon, "these issues can be counted on the fingers of one hand," Ryabkov said.
The major stumbling block remains the fate of the heavy water nuclear facility in Arak, which is "among the most significant ones," Ryabkov said.
Ryabkov confirmed that the talks on Iran's nuclear program were close to a breakthrough, but he added that he was not certain a deal would definitely happen, because the remaining questions are of principal importance for the participants of the talks.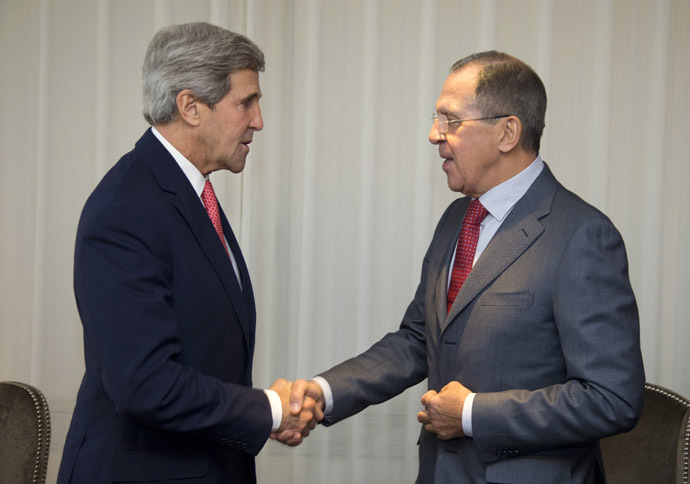 "Today we'll see to what extent the sides are ready to make steps toward each other," he said, specifying that the essence of the issues discussed has not changed, though the parties are like never before close to a deal.
"Political will and determination not to lose such a chance will play a decisive role in the talks," Ryabkov said.

'Just 2 or 3 issues separate us from a deal' – Iranian deputy FM
A consensus in the Geneva talks can be reached if the parties can overcome disagreements on two or three outstanding issues, AFP reported Iranian Deputy Foreign Minister Seyyid Abbas Eraqchi as saying.
"We're still disputing two or three issues. But both sides are moving toward signing an agreement," he said.
When the previous round of talks ended in Geneva on November 10, it was the first time that the negotiators believed that a deal could be possible. It is believed that France's objections then, calling the deal premature and ill-conceived, prevented a breakthrough at those talks.
For years, Iran has consistently denied that its nuclear program has a military component, insisting that its program is entirely peaceful and aimed at developing nuclear power. Iran has always insisted that it is entitled to enrich uranium ore, which is needed to make fuel assemblies to be used in nuclear reactors.

You can share this story on social media: